DOWNTOWN BRAINSTORM
The last year, what's ahead and the exciting work of our members.
Presented by:


January 27, 2021
4:00 PM
Virtual Event
Join us for the first member networking event of the year!
As we all prepare our personal resolutions and goals, we know our members are also hard at work planning for the projects and initiatives that will define the coming year for Downtown. We invite you to connect with your fellow members for a dose of inspiration and the opportunity to potentially find new collaborations in this new year.
Our President & CEO, Betsy Brennan, will also share a high level year-in-review from the Downtown Partnership, including the programs and achievements made possible through the support of our members, and the various ways to engage and make the most out of your membership all year long.
---
CREATE THE FUTURE
AWARDS
Honoring the doers, builders, helpers, and innovators driving the future of our Downtown.
Presented by: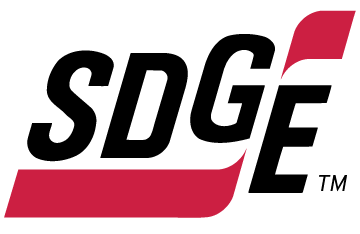 March 25, 2021
4:00-6:00 p.m.
Virtual Event
We know the future of Downtown San Diego is bright. Join the Downtown Partnership for a look at the exciting projects and initiatives that will help create the future of our urban core in the coming years. We will also celebrate the individuals, groups and companies who have stepped up for our community in new, creative and heartwarming ways and those who are continuing to go above and beyond in their commitment to creating an economically prosperous and culturally vibrant Downtown. Together, we can create the future for Downtown San Diego.
Tickets and sponsorships available.
---
DSDP GOLF INVITATIONAL
Presented by:

June 11, 2021
Coronado Municipal Golf Course
The Downtown San Diego Partnership Golf Invitational is San Diego's premier business golf tournament and the ultimate client relations event. Provides an excellent opportunity to build new business relationships in a casual and fun atmosphere while soaking in the sun and Downtown skyline.
Sponsorship and foursomes available now.
---
WELCOME BACK SUMMER SOCIAL
Presented by:


August 18, 2021
Join us for our first in-person member mixer of 2021!
Reconnect and build new relationships with other Downtown Partnership members, our board and officers, community leaders, and local elected officials.
Additional details will be provided via email.
---
INSTALLATION CELEBRATION, FT. THE INAUGURAL TODDTALK
Presented by:

September 22, 2021
Everyone's favorite event of the year! Join us as we celebrate our incoming leadership and install our FY22 Officers and Board of Directors. Then stick around as San Diego Mayor Todd Gloria spills the tea in the inaugural ToddTalk.
Sponsorship and tickets available.
---
END OF THE YEAR SOCIAL
Presented by: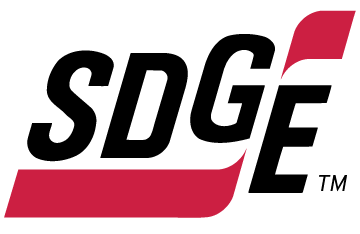 December 9, 2021
Join us as we round out the year with our members-only celebration!
Additional details will be provided via email.
---
FED & EDUCATED
2021 Schedule: March | June | October
Topics and speakers to be announced
Virtual Event
A continuation of the digital event series designed to provide education, resources, and connections. This program has been created to help businesses thrive, by engaging industry experts to share their knowledge and offer turnkey solutions to some of today's most prevalent business challenges.
Free to members, $25 for nonmembers.
Sponsorship opportunities available.
---
DSDP DIALOGUE
Informative and interactive meeting coupled with a networking session.
Launching July 2021
DSDP Chair, President & CEO, Officers, and team members will provide updates on our goals and priorities. Each time we'll explore a variety of issues impacting Downtown. We will share what DSDP is doing to support economic recovery while ensuring a safe and welcoming Downtown for all. What public projects are on the horizon? What's happening at City Hall? And how is it all impacting Downtown?
Stay on and network with your peers to dive deeper into conversations and build your connections and deepen relationships.
Free to members.
Sponsorship opportunities available.
---
FOUNDERS CIRCLE ROUNDTABLE
Occurs twice a year
Virtual Event | open to Founders Circle Level Members
Join the Downtown San Diego Partnership for our Founders Circle Roundtable where we take an inside and deeper look at the initiatives and projects shaping downtown. Each session will focus on a topic related to DSDP's strategic priorities:
Reenergize the Downtown economy

Health, safety and housing

Champion and nurture a Downtown experience for all

Organizational excellence
---
NOTE: As the safety and wellbeing of our members and community continue to be our top priority, we will continue to provide programming virtually and assess updated health guidelines as they become available.