Leadership. Advocacy. Results.
The Downtown San Diego Partnership IS MISSION IN ACTION.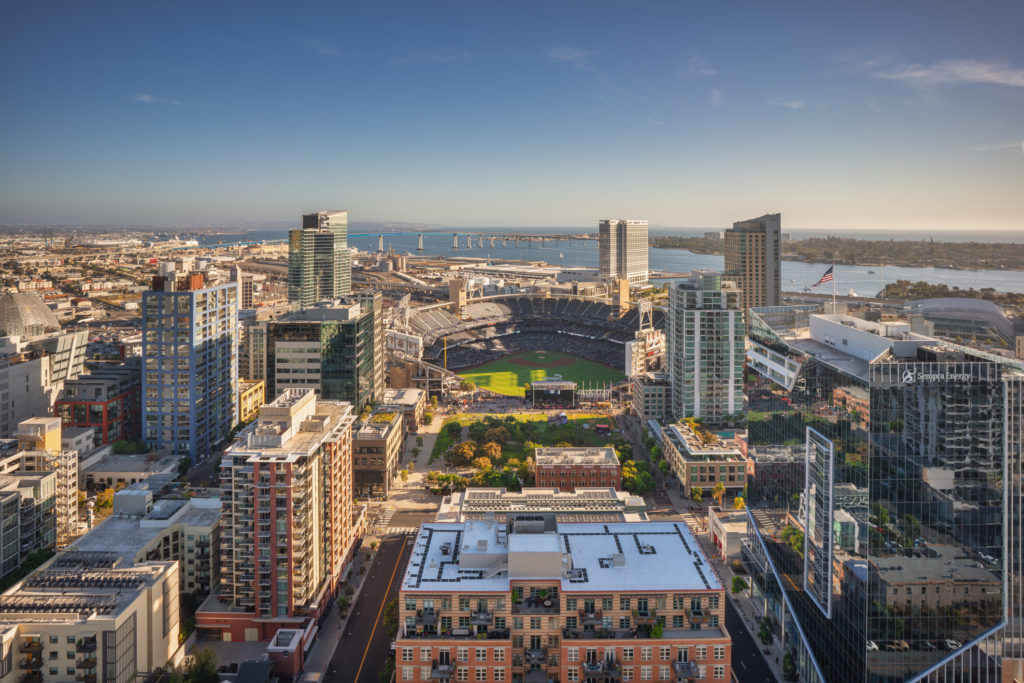 The Downtown San Diego Partnership is a nonprofit organization that serves as the principal voice and driving force behind the economic prosperity and cultural vitality of Downtown San Diego. It also serves as the managing organization for several special districts including the Clean & Safe program that provide essential public services in the 275 blocks of Downtown. The organization's nearly 300 members, representing a variety of business sectors including real estate, technology, banking, law, defense, insurance, communications, energy, and tourism are committed to nurturing a Downtown that benefits the entire San Diego region.
CELEBRATING 30 YEARS OF IMPACT
In addition to its 30 years of impact in Downtown San Diego's urban neighborhoods through membership, public services, advocacy, and community investment, the organization also has deep ties to the area from its two founding organizations - San Diegans Inc. (1959) and the Central City Association (1952). Learn more about how that history is reflected in the organization's present-day mission and what 30 years of service has contributed to the Downtown community.
Learn More
Check out our annual snapshot of the accomplishments the Downtown Partnership is able to achieve with your support and through our commitment to excellence in membership, advocacy and public services.
Year-End Report
Health, safety and housing
Reenergize Downtown San Diego's economy
Organizational excellence and prioritizing equity
Champion and nurture a Downtown experience for all
Help us create a world-class Downtown.
Be a part of the Downtown San Diego Partnership.
Become a member