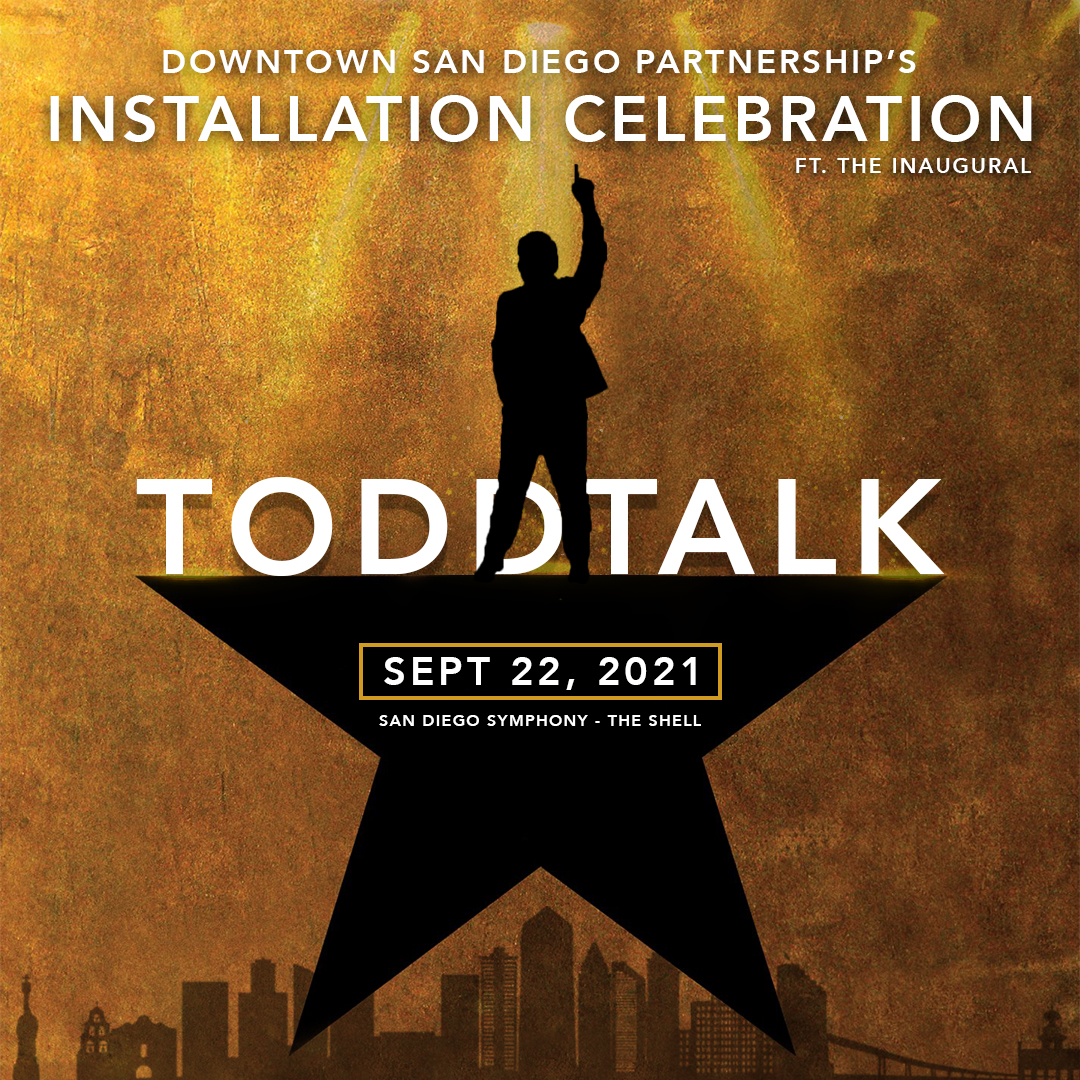 New Mayor. New Talk. Same Heat.
The stage lights are up and Downtown is ready to entertain you. Join us at the San Diego Symphony's new iconic venue for a can't-miss update to your favorite event of the year. With live performances, incredible waterfront views, and a new take on the roast you know and love by Mayor Todd Gloria, the Recovery Cabaret is sure to be one of San Diego's hottest tickets.
The talented musicians of The Shout! House will be joining us on the ToddTalk stage at The Rady Shell at Jacobs Park to make this Recovery Cabaret a night to remember.
Wednesday, Sept. 22, 2021
The Rady Shell at Jacobs Park
222 Marina Park Way, San Diego, CA 92101
5:30 p.m. | Check-in & Reception
6:15 p.m. | Announcement for guests to begin making their way to their seat
6:30 p.m. | The Shout House opening entertainment (guests will be provided the opportunity to submit song requests)
7 p.m. | Dinner & Show
Margie Newman – Master of Ceremonies
The Shout House – live entertainment & co-MC
Betsy Brennan – Message from President & CEO
James Lawson – Message from Immediate Past Chair of the Board
Council President Pro Temp Stephen Whitburn to Install the DSDP Officers and Board of Directors
Chanelle Hawken – Message from Chair of the Board
7:40 p.m. | TODDTALK
8:00 p.m. | Closing. The Shout House concludes entertainment (guests will have opportunity to submit song requests)
8:30 p.m. | Event Concludes
Brought to you by:

---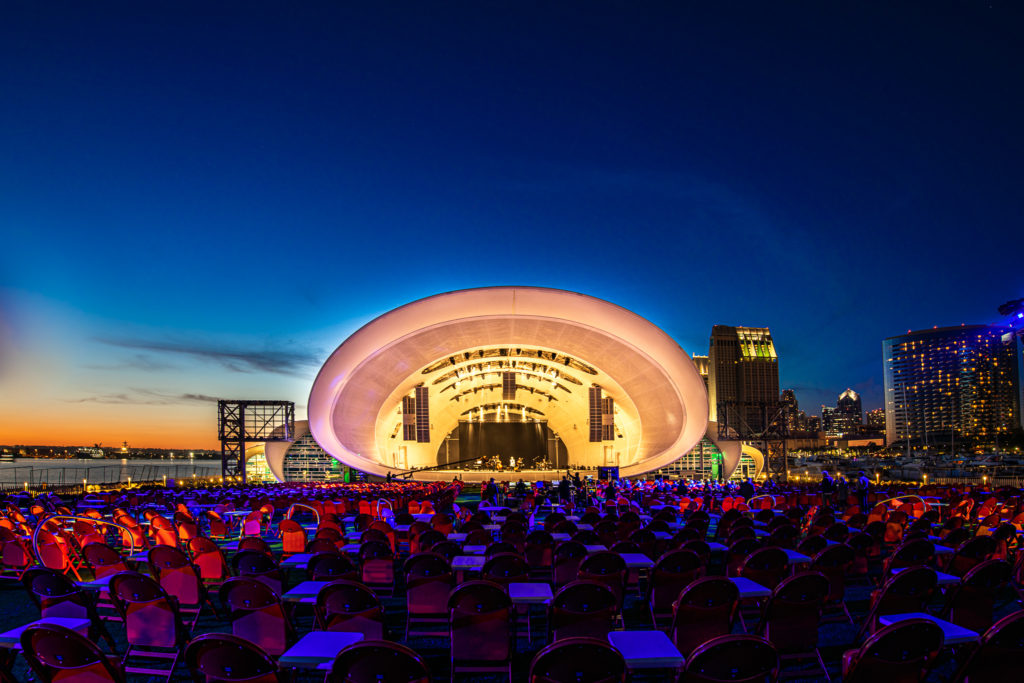 HEADLINING THIS EXCLUSIVE ONE-NIGHT APPEARANCE:
Special guest Council President Pro Tem, Stephen Whitburn, will formally install our FY22 Officers and Board of Directors
San Diego Mayor Todd Gloria will take center stage to spill the tea in his inaugural ToddTalk
The Reviews Are In – Audiences Rave Over Rollicking Roast
"Not how I planned to spend my birthday, but certainly one for the books. This is the kind of event we have all come to expect from the Downtown San Diego Partnership.
A night of laughs and connections that you won't want to miss.
" – Chanelle Hawken
, Cox Communications
Confirm your registration today.
---
ATTEND THE EVENT
Confirm your registration today and stay tuned for more information about the exclusive premiere that's sure to be the talk of the town.
Visit downtownsandiego.org/toddtalktickets for a full list of benefits.
Title Sponsor ($15,000) – SOLD
ToddTalk Sponsor ($10,000) – SOLD
Presenting Sponsor ($8,500) – SOLD
Event Element Sponsor ($8,000) – SOLD
Community Champion Sponsor ($5,500) – SOLD
Community Partner Sponsor ($4,750) – SOLD
Gold Sponsor ($3,750) – SOLD
Individual Ticket ($445)
---
FREQUENTLY ASKED QUESTIONS
How will you ensure our health and safety?
Our top priority remains the health and safety of our attendees, speakers and staff. By adhering to Covid-19 safety guidelines established by the Centers for Disease Control and Prevention and local health authorities, we believe that we, along with our venue partners, can create a safe, welcoming environment for our communities to share the experiences they rely on the Downtown San Diego Partnership to provide.
To enter the event we will be requiring our guests attest that they meet one of the following criteria:
You are fully vaccinated (i.e. two weeks ore more have passed since you have received a single-dose vaccine or the second dose in a two-dose series); or
You are not vaccinated, but you will obtain a negative COVID-19 test within the 72-hour period immediately prior to the commencement of the event, and will wear a face covering at and throughout the event.
For more frequently asked questions, please click the button below.
---
FUNDS RAISED FROM THIS EVENT
Will be used to support the following areas:
Advocacy for economic growth and revitalization of Downtown.

Partnerships with regional business organizations and government agencies to




strengthen the business climate in Downtown.

Identifying needs, developing strategies, shaping public policy and implementing




programs to improve the quality of life in Downtown.
The Downtown San Diego Partnership's mission is to promote an economically prosperous and culturally vibrant Downtown.
These modifications are subject to change. Changes and event updates will be posted here and communicated to attendees prior to the event.
If you have any questions, please feel free to contact the events team.
Kaitlin Payne, kpayne@downtownsandiego.org, (858) 243-5418
Kathryn Newstead, knewstead@downtownsandiego.org, (619) 933-0032