Interested in sharing exciting news about your company?
Members at the corporate level or above are invited to participate in our Member Spotlight, a program developed to highlight our members' successes. The spotlight is featured via the Member Monday e-blast, newsletter, hosted on our website, and highlighted through our social media channels. If you are interested in being featured, we will ask you to provide a newsworthy article or press release, a brief paragraph about your company, a company logo, company or project photo(s), and why you chose Downtown as a location to grow your business.
Please select a date that falls on a Monday.
---
MEMBER SPOTLIGHT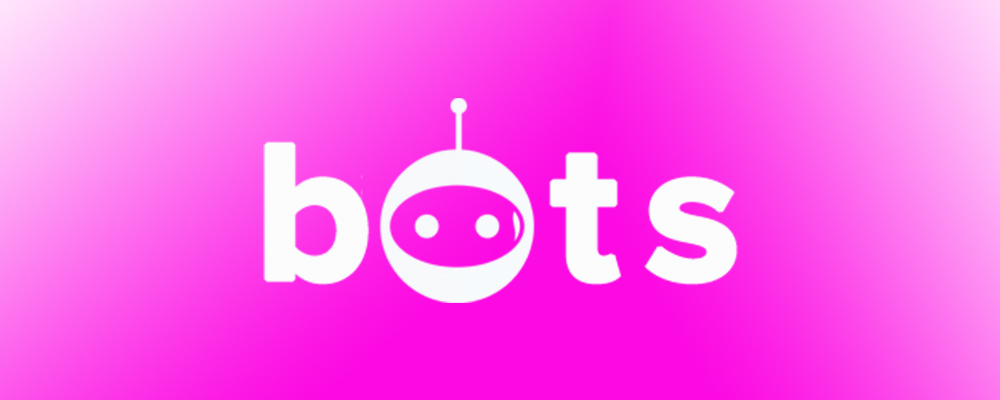 The San Diego Startup pioneering Chatbots-as-a-Service
BOTS is a startup based in San Diego looking to help companies integrate custom chatbots into their team. "Users want 24×7 support, meanwhile companies are more short-staffed than ever," said Keren Douek, CEO and Founder of BOTS.
A chatbot is an A.I. greeter that pops up to assist users and answer questions, but can also handle a variety of tasks, like scheduling calls, leading demos, assisting with training, selling products, checking invoices, accepting payments, screening candidates, grabbing a live agent via chat…
The BOTS Platform offers the easiest way to build and script a sophisticated chatbot – or users can opt to upgrade and have the BOTS team build out a custom solution.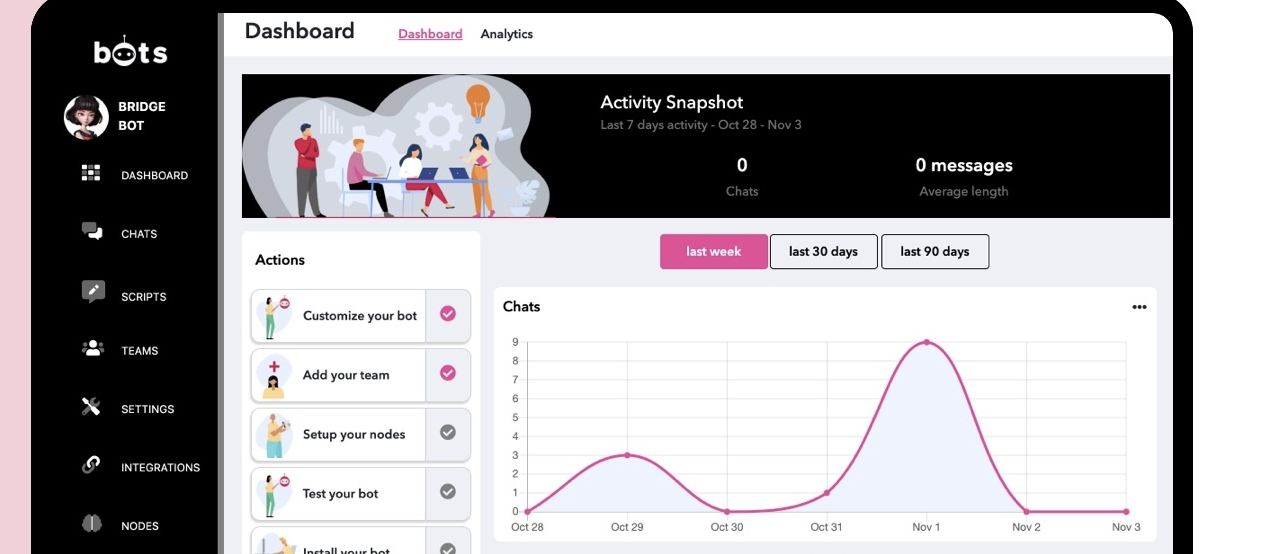 Building a chatbot with the BOTS platform requires no coding, and scripting is simplified with script templates, video tutorials, bot tours and troubleshooting, live agent support, and the BOTS platform's proprietary Node Access for teaching a chatbot about a brand by simply answering questions to enable the chatbot to auto generate a script around the answers.
"By making the BOTS platform modular, with a core template that speaks to the most common user questions and nodes to activate other parts of a chatbot's brain, we made it easy to customize chatbots at scale," Douek said. "While other platforms are focused primarily on support use cases and a few key industries, like Healthcare, Telecom and Banking, we're going after the outliers and scripting for all sorts of use cases. Our chatbots are helping with career training, health and wellness support, staffing, workout inspo, fashion consults, hotel reservations, tech support, cannabis recs, you name it. We love the process of learning the ins and outs of a company's specific use cases and building a script around it."
Users who select to have the BOTS team build a custom chatbot + live chat + Ai solution participate in an ideation process to explore use cases and learn all about the business, and brainstorm how a chatbot might best support the team. The BOTS team then delivers a completely custom Ai solution with a friendly chatbot front-end, and trains the team on the live-chat side of the platform.

BOTS chatbots are platform agnostic, meaning that they live wherever your brand lives, offering users a consistent experience interacting with your company. The chatbot can pop-up and interact with users on websites, Shopify pages, in apps, on socials, in Slack, via SMS; and installing the chatbot is as simple as pasting in a snippet of HTML code.
Build your own chatbot in minutes at www.bots-inc.com, or ask Bridge Bot about having a custom Ai solution built for your brand!
---

SDSU's Aztec Stadium Tops Out, Remains on Track for 2022 Grand Opening
SAN DIEGO, CA – The landscape at San Diego State University (SDSU) Mission Valley is rapidly evolving as construction progresses on the new state-of-the-art Aztec Stadium. On Wednesday, July 14 Clark Construction Group joined SDSU leaders, city officials, and distinguished guests to celebrate topping out the multi-use stadium – one of San Diego's most highly-anticipated projects. The topping out ceremony marks the completion of structural steel operations – a significant milestone achieved just 11 months after construction efforts began on site.
Designed as a hub for sports and entertainment, the new 35,000-capacity venue will provide a state-of-the-art home field for Aztec Football, as well as support professional and collegiate soccer, NCAA championship games, concerts, and other cultural events. The facility, which is designed to meet LEED® Gold certification, is a part of the first phase of SDSU Mission Valley, a vibrant, mixed-use, medium-density development that is transit-oriented, and expands the university's educational, research, entrepreneurial, and technology transfer programs. SDSU Mission Valley will also include retail, housing, and the development of community parks and open space; it is projected to provide educational opportunities for up to 15,000 additional students and expand the university's economic impact by an estimated $3 billion per year.
Clark Construction is leading design and construction efforts on the multi-purpose venue and nearby community river park, as well as performing site infrastructure improvements. Gensler Sports is the stadium project architect.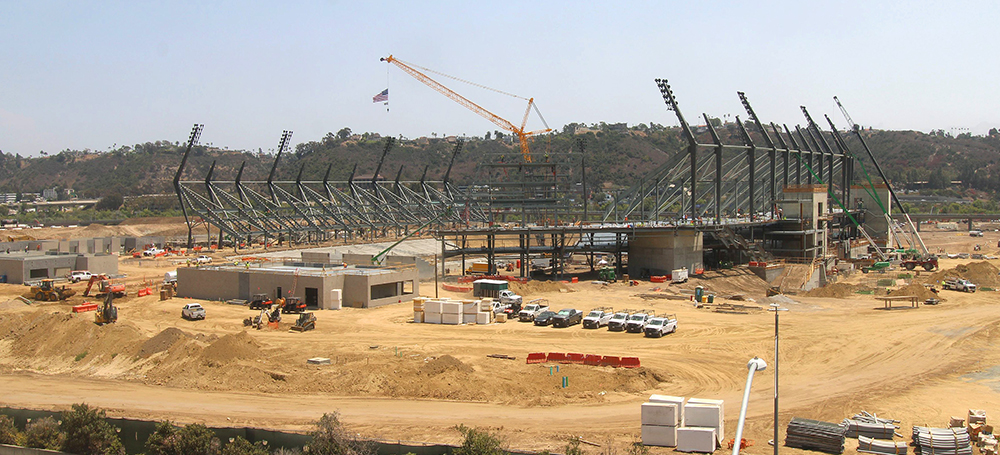 30,000 cubic yards of concrete were poured to support the 2,500 steel beams that shape the Aztec Stadium
"This is a thrilling milestone for the entire Aztec Stadium team," said Albert Valdivia, Clark's vice president in charge of construction operations for the project. "Despite an unprecedented year, our team and partners have risen to the challenge and moved stadium construction forward. Today's ceremony is an opportunity to recognize the men and women helping us build for their dedication to their craft and to advancing this project safely during such an extraordinary time."
During the project-wide celebration, craft workers and event attendees were treated to a special program involving SDSU President Adela de la Torre and San Diego Mayor Todd Gloria. To conclude the occasion, ironworkers set the last of the venue's 2,500 steel beams in place atop the stadium's scoreboard.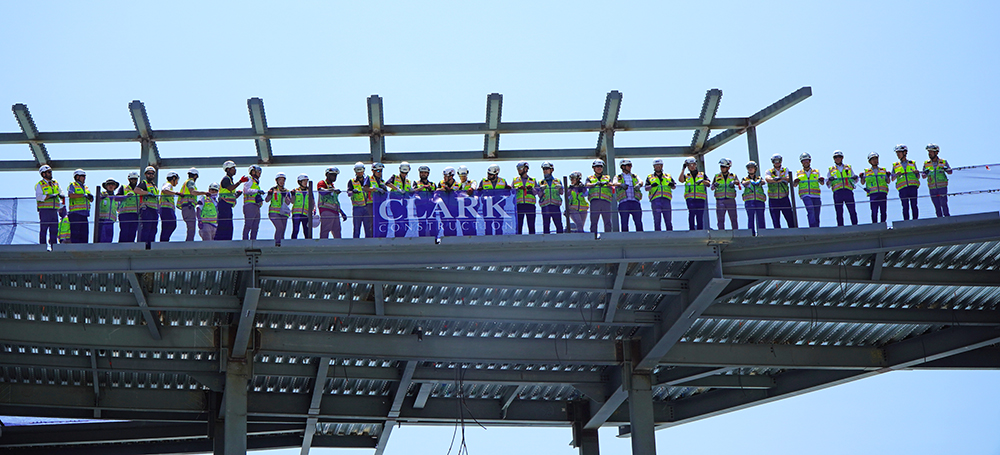 The Clark team celebrates the last steel beam being set at Aztec Stadium
Among the largest active construction projects in San Diego County, the stadium and related Mission Valley sitework are playing an important role in the region's economic recovery. On average, 300 craft workers – representing 15 different trade partners – are working on site daily and collectively putting in place nearly $8 million of work per month. Combined, the stadium, park, and site infrastructure projects are projected to provide jobs for nearly 6,500 construction workers. In aggregate, local firms have been awarded $250 million in construction contracts, including 35 San Diego-based businesses. Additionally, six percent of contracts have been awarded to certified veteran-owned companies.
Once complete, the year-round sports and entertainment complex is projected to host more than 300 events annually. The facility will showcase luxury suites, loge boxes, and club and priority seating, and boasts clean sightlines to ensure patrons have premium views from any location within the stadium. Moreover, the venue's wide-open concourses are designed to create connectivity to the field. Signature design elements, such as the venue's concourse level "neighborhoods", designed to reflect the city's diverse communities, and unique standing-room-only "piers" that jut out over stadium seating and conjure a coastal vibe, all combine to create a venue that is authentically San Diego.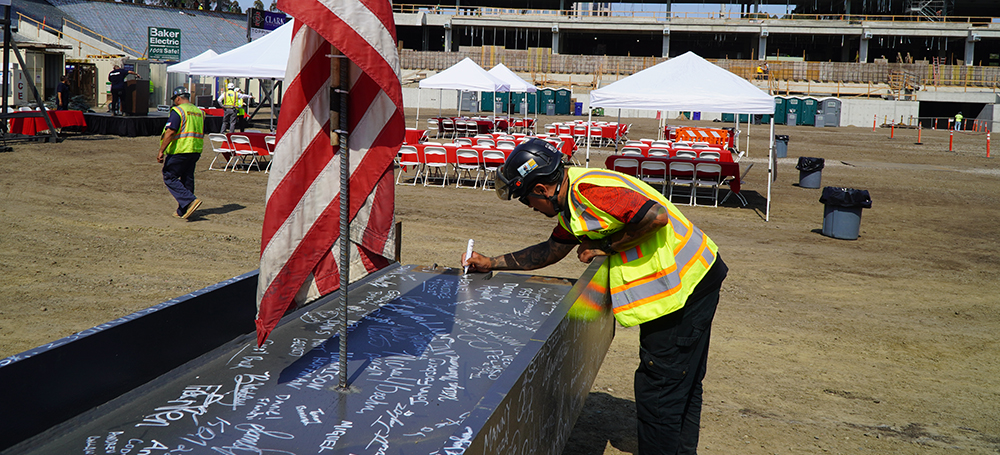 Construction workers, project stakeholders, and event attendees signed the last steel beam before it was hoisted into place
"This is the culmination of four-plus years of work to get to this point, a stadium for San Diego State and the community. The athletic department, and the University as a whole, are excited that we have made it to this point and we are really looking forward to September 3 of next year," said John David Wicker, director of intercollegiate athletics for SDSU. "For anyone that has driven by Mission Valley in the last couple of weeks they have seen the stadium come out of the ground as the steel structure has gone in for the upper decks on both sides. Kudos to all the volunteers out there, the community members, our alumni, but also the architects, the general contractor, all our various consultants and folks on campus that have worked hard to get us where we are today."
Aztec Stadium is on schedule to debut during the Aztec Football season opener against the University of Arizona Wildcats in September 2022.
ABOUT CLARK
Clark Construction Group is one of the most experienced and respected building and civil construction firms in the United States. Since 1906, we have been transforming the ideas and visions of our clients into award winning projects. We build with the intention of exceeding our clients' expectations for safety, quality, functionality, and aesthetics, and deliver finished products that stand the test of time.
With a local office in downtown San Diego since 2009, Clark has become part of the fabric of the San Diego community, working closely with public and private partners to deliver some of the area's most prominent structures. Downtown projects including Petco Park, Manchester Grand Hyatt, Pacific Beacon, and Marriott Hall pepper the San Diego landscape. Beyond the city limits, Clark has delivered Camp Pendleton Naval Hospital, San Ysidro Land Port of Entry, and multiple projects for UC San Diego and SDSU. Clark is also leading efforts to transform Mission Valley with the 160-acre SDSU Aztec Stadium Site Development program. When complete, the area will have a world-class 35,000 capacity stadium, 1.6 million square feet of innovation and research space, 4,600 units of housing, and more than 80 acres of parks and open space.
Clark's growing local presence is a testament to our commitment to superior service and performance on each project –large or small. Clark is also passionate about making a difference in the community. We proudly support San Diego non-profit organizations like Rebuilding Together, Habitat for Humanity, Chelsea's Light Foundation, and Father Joe's Villages.
Follow along and learn more:
Click for Instagram | Click for Facebook | Click for LinkedIn
---


Stockdale Capital Partners Receives Esteemed WiredScore Platinum
Certification for Campus at Horton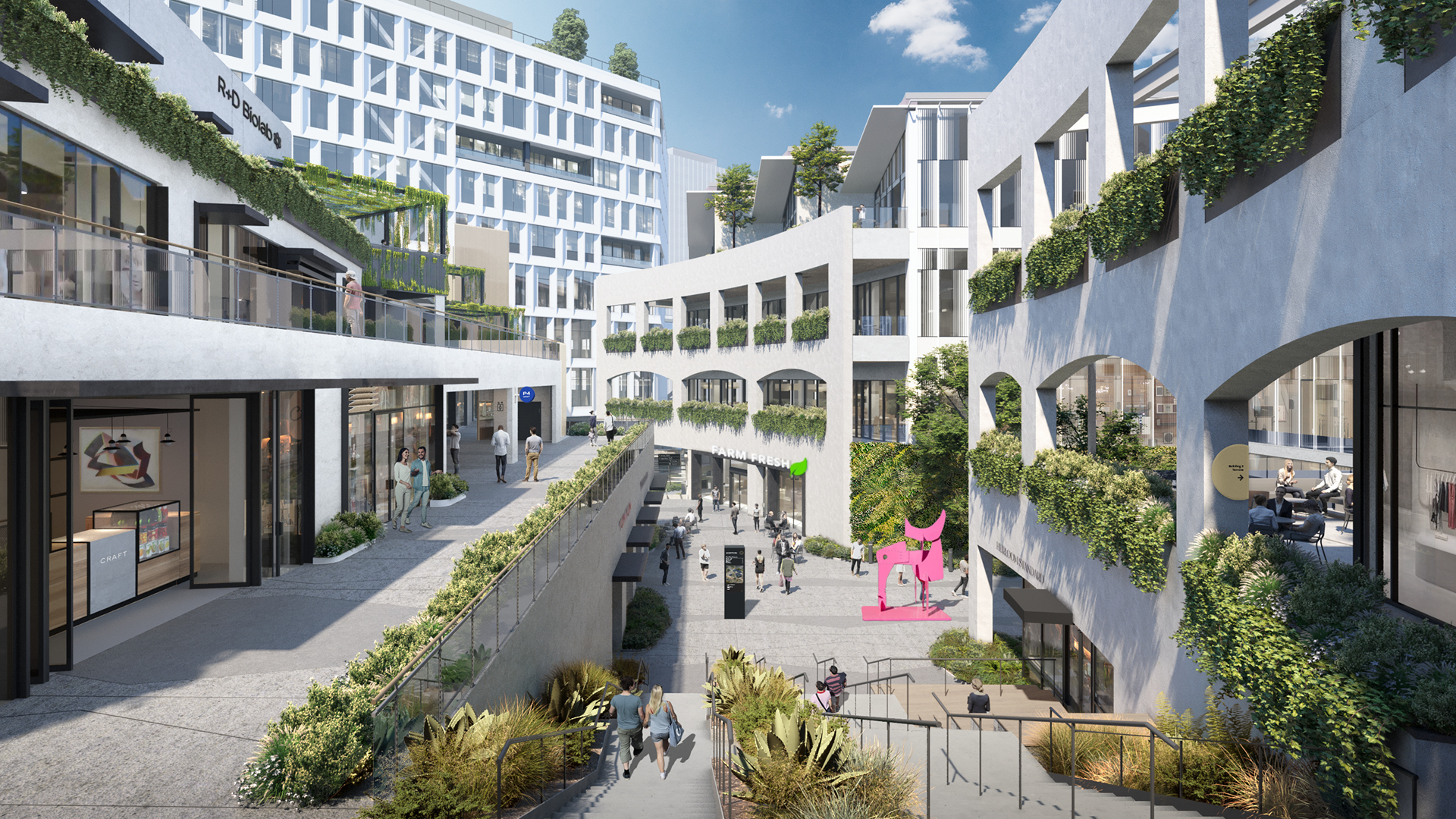 Debuting in 2022, Campus at Horton is the First Development in San Diego to Earn Prestigious Best-in-Class Digital Connectivity Rating
SAN DIEGO (PRWEB) July 15, 2021 — Stockdale Capital Partners ("Stockdale") today announced Campus at Horton, one of the largest adaptive reuse and urban mixed-use tech and life sciences campuses in the western United States, has received a WiredScore Platinum Certification, joining an elite group of best-in-class buildings around the world to achieve this prestigious rating. Campus at Horton is also the only real estate development in San Diego to be recognized with the coveted Platinum certification.
Wired Certification, developed by WiredScore, is the global standard for digital connectivity, measuring five key components of a building including master planning, infrastructure, services, monitoring and innovation. Campus at Horton achieved Platinum certification—the highest-awarded recognition—indicating the million-square-foot development spanning 10-acres in the heart of downtown San Diego meets exceptional standards for wired infrastructure, resilience, and wireless networks.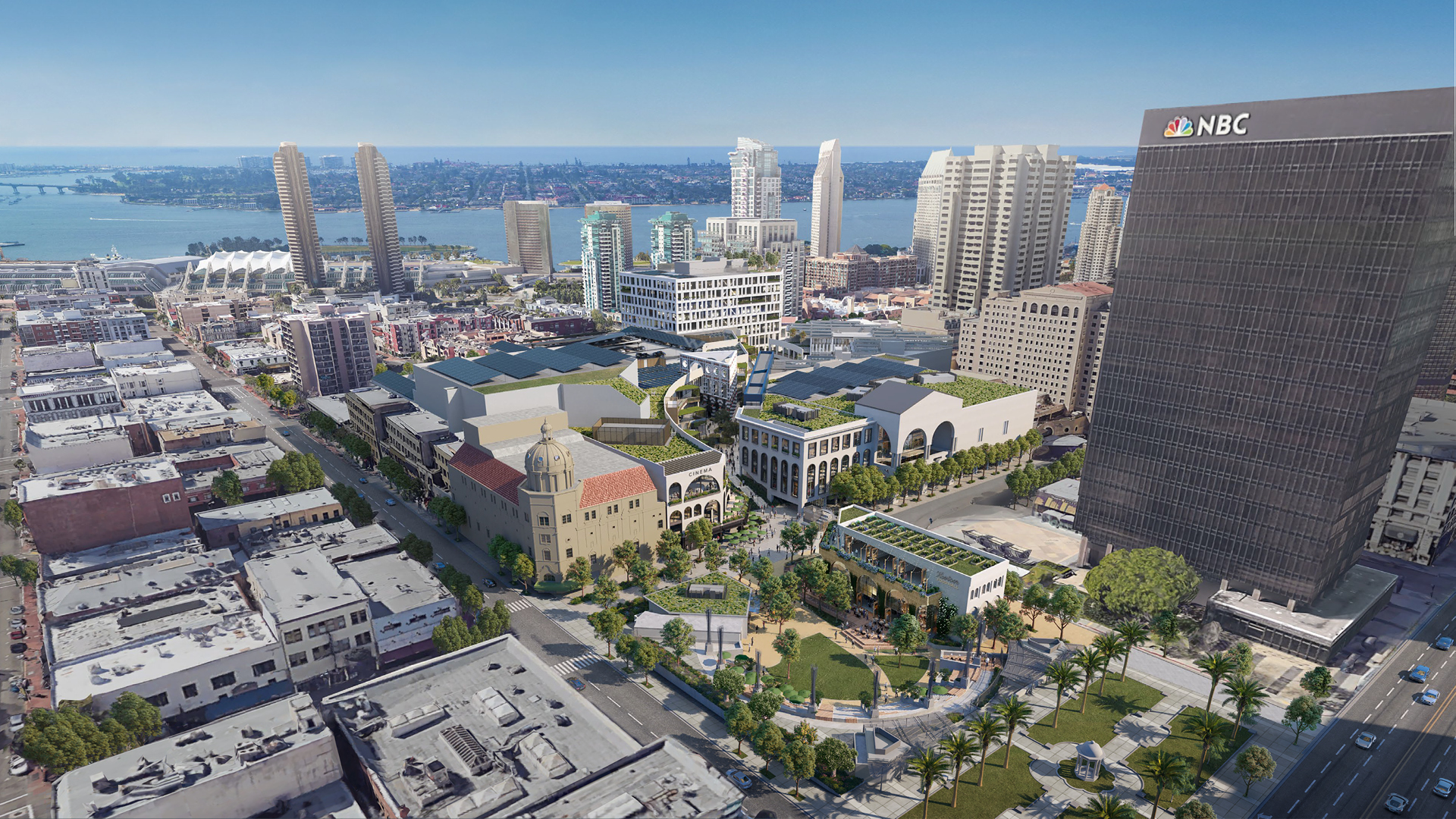 Campus at Horton was awarded the maximum number of points possible for various categories including telecommunications access, usage and planning; tenant backup power availability and space; in-building mobile enhancement infrastructure planning and riser planning.
"Stockdale Capital's goal to achieve a WiredScore Platinum Certification for Campus at Horton demonstrates our commitment to providing future tenants with leading-edge digital connectivity positioning Campus at Horton to thrive as technology and our reliance on connectivity continues to rapidly evolve," said Leo Divinsky, managing director at Stockdale Capital Partners. "We're looking forward to delivering a project that will embrace and support the innovation ecosystem creating a true technology hub Downtown with best-inclass connectivity in one of America's smartest cities."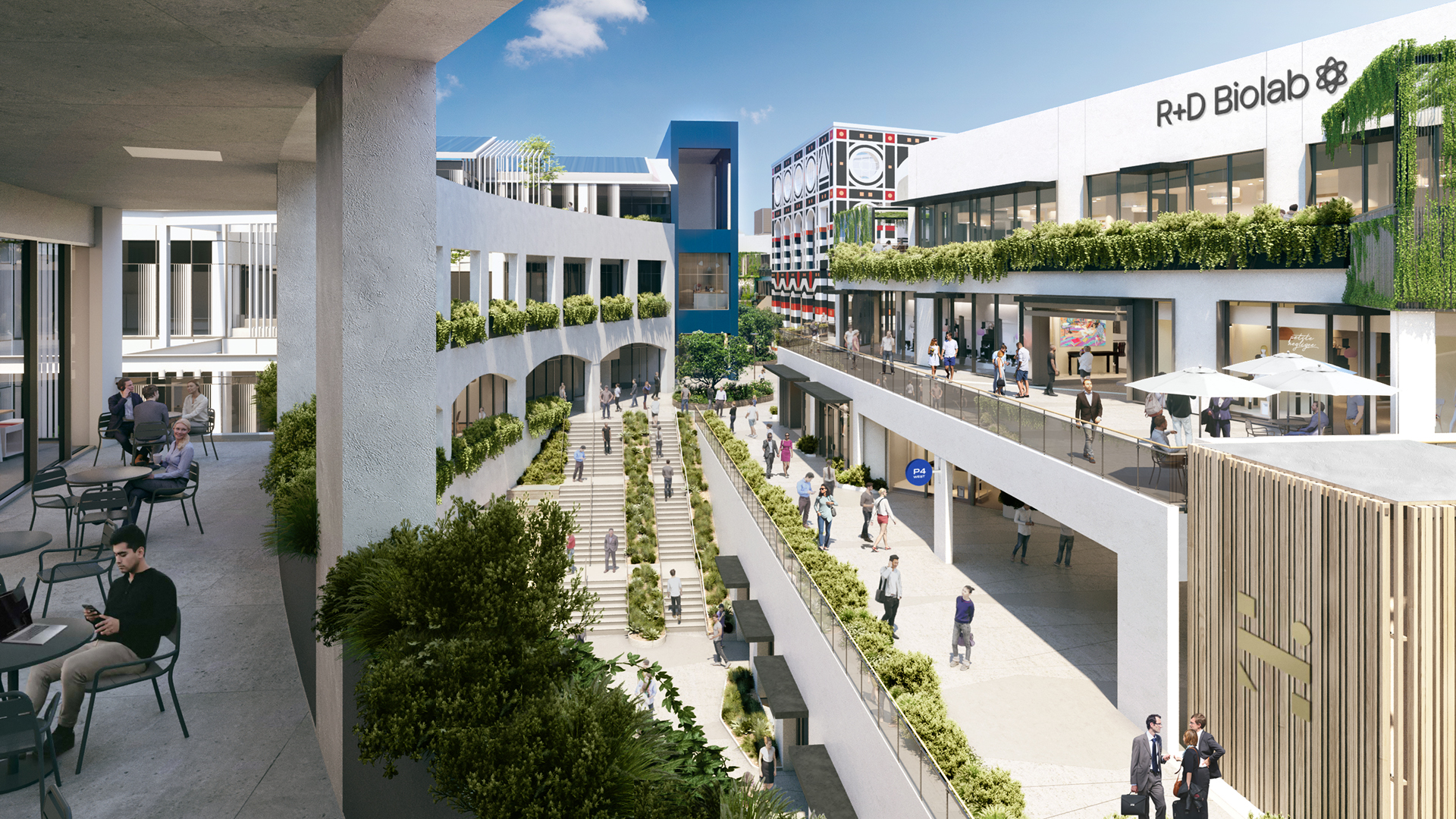 Campus at Horton will feature 700,000 square feet of well-amenitized tech and life sciences office and lab space along with 300,000 square feet of curated restaurants, entertainment, wellness and experiential retail—creating approximately 4,000 high-quality jobs in downtown San Diego. In addition to the WiredScore Platinum Certification, the development is targeting a LEED Platinum certification from the U.S. Green Building Council for its best-in-class sustainability initiatives as well as a WELL Platinum certification, the highest level of certification offered by the International WELL Building Institute recognizing spaces that advance human health and well-being.
About Stockdale Capital Partners Founded in 2010, Stockdale Capital Partners is a real estate investment firm focused on owning and acquiring assets in the western United States. The company is an owner-operator specializing in the redevelopment and repositioning of real estate assets in leading Southwest markets, with expertise in revitalizing urban properties of all types. Stockdale Capital Partners' history of transforming failed shopping centers into desirable high-tech, mixed-use office hubs includes projects in Scottsdale and Los Angeles. For more information, visit stockdalecapital.com.
Contact Information
Marrissa Mallory
JPR for Campus at Horton
+1 619 255 7069
Leo Divinsky
Stockdale Capital Partners
http://https://stockdalecapital.com/
---

San Diego Region is Drought-Safe This Summer
Strategic investments and water-use efficiency mean no shortages or mandates in forecast
Statewide drought conditions are highlighting the value of regionally and locally controlled water supplies in San Diego County, where the Water Authority has announced that the region is protected from drought impacts this summer despite continued hot and dry conditions.
While 50 California counties are under a state of emergency, three decades of strategic investments have created an aquatic safety net for San Diego County's $253 billion economy and quality of life for 3.3 million residents. In fact, a recent Wall Street Journal article highlighted the role of San Diego's regional water supply portfolio of investments in protecting the economy from drought.
"Thank you to San Diegans for everything you have done to make sure that we have enough water to meet the region's needs now and for decades into the future," said Gary Croucher, Water Authority Board Chair. "You have invested through your water bills and your water-smart practices, and those efforts are paying off in tangible ways. The key this summer is to stay water-smart."
"The Water Authority strongly supports the governor's call for the public to voluntarily cutback water use by 15% in order to maximize the availability of limited water supplies going forward, through the investment of state funding and implementation of other provisions of the Governor's Proclamation of a State Emergency and Executive Order N-10-21 calling for water conservation," said Sandra Kerl, Water Authority General Manager.
"We are working closely with our member agencies and with the Metropolitan Water District of Southern California over the coming weeks and months to design and implement strategies to maximize water supply development in collaboration with Governor Newsom and state agencies, in order to protect California."
Established in 1944, the Water Authority has been the regional water planning agency for nearly 80 years, sustaining the economy and the quality of life through its multi-decade water supply diversification plan, major infrastructure investments and forward-thinking policies that promote fiscal and environmental responsibility. These strategies have created a diversified water supply portfolio and new water facilities that will enhance the reliability of the region's water supply for decades to come.
That wasn't always the case. In the early 1990s, the county's economy was crippled by drought, suffering 13 straight months of 31% supply cutbacks from the Water Authority's wholesale water provider. At the time, the Los Angeles-based Metropolitan Water District of Southern California controlled almost all of San Diego County's water supplies.
Today, the picture is much different: The region's diversified water supply portfolio includes highly reliable, locally controlled and drought-proof supplies from the Claude "Bud" Lewis Carlsbad Desalination Plant and the nation's largest water conservation-and-transfer agreement, which provides high-priority, low-cost water from the Colorado River. The Water Authority's 2020 Urban Water Management Plan shows the region will continue to have sufficient supplies through the 2045 planning horizon, even during multiple dry years.
"Our region's economy and quality of life is brought to you by water," said Croucher. "The Water Authority and its 24 member agencies are committed to providing the fundamental water resources that keep the region strong."
For more information about water supplies in the San Diego region, go to https://bit.ly/InvestmentsProtectRegion.

Strategic infrastructure investments, such as the San Vicente Dam, help provide an
aquatic safety net in times of drought.
---


Bank of America Report Indicates Small Businesses Primed for Rebound
Findings & Tips for Region's Business Owners
By Jorge Ceballos and Maria Anderson; SVPs of Small Business Banking, San Diego Bank of America
Downtown San Diego is a vibrant and diverse community with more than 4,000 businesses, 35,000 residents and 80,000 employees who work there. It's the number one space for innovation firms and startup growth in the region. In fact, 98% of San Diego firms are small businesses. Yet the pandemic spurred the closure of nearly 40 percent of those small businesses, which can largely be attributed to inability to quickly pivot online. After a challenging year, San Diego's small business community is starting to regain its footing.
New research from Bank of America shows business owners' economic confidence and revenue expectations have bounced back significantly since last fall. We found that 60% of small businesses expect their revenue to increase over the next 12 months, and one-in-five plan to hire.
Yet, the journey to full recovery can be a long one. Bank of America small business bankers are ready to help business owners navigate the path forward with some key insights:
Reevaluate Goals
Business owners took advantage of many resources and programs throughout the last year. While only 16% said they would seek financing in 2021, consider these strategies:
Prioritize your business plan. Sit down with your small business banker to assess your business' current situation and plan, and set realistic goals as your business' recovery continues.
Explore resources.The Bank of America team wants to ensure small business owners have access to needed funding based on new goals that may require financing.
Hiring New Talent
Last year, businesses were forced to reevaluate their budgets and make tough decisions around headcount. Now more than ever, it's important to ensure your business is attractive for top talent.
Create an application that is easy to navigate.As more job opportunities become available, it's important to create an application process that is quick and easy, but still screens for the right experience level. Make your application mobile-friendly, too.
Get everyone to recruit.Tapping into your current employee base can be one of the most powerful and cost-efficient strategies to find and recruit talent. Consider offering bonuses to staff who successfully refer new employees.
Operational Shifts
Business owners adapted their business for the health and safety of their employees last year. As the economy reopens, 62% anticipate that the operational changes they made in response to the coronavirus will continue beyond the pandemic.
Consider a digital transition. Businesses have adjusted aspects of their operations, changing primary revenue streams and shifting to online sales. As we continue to adjust, consider digital banking to limit in-person interactions and increase client convenience.
Proceed with purpose. If you are a part of the 53% of business owners who indicated they are committed to advocating for social change through their business, be sure to set clear and attainable goals. Consumers are sharp and will be able to tell the difference between platitudes and substance.
Overall, we're seeing encouraging progress for the small business community across San Diego and we're looking forward to helping business owners thrive in 2021 and beyond.
---

Integrity. Diversity. Passion.
Creative Builds Corporation is a valued general contractor that also provides construction management services for public and private clients. The boutique firm has the highest customer satisfaction, based on project completion assessments. They provide services for owners and landlords.
They have built several marquee hospitality projects in San Diego. Their work includes several projects in Downtown that have helped revitalize certain areas and have provided a creative approach to how people live in the Downtown Community.
Creative Builds has been in operation in San Diego since 2012 serving the US Navy, Fox Restaurant Concepts (The Henry's and Flower Child), Port of San Diego, Protea Properties, US Air Force, General Services Administration, Army Corps of Engineers, Cross Border Express, Jacobs, Suja Juice, BNIM, MAC, Lennar, Fit San Diego, RMD Group, Kettner Exchange, IDS Real Estate, JLL/Seritage, CBRE, and Non-Profit San Diego based MAAC; amongst others.
Their strength lies in their diversity of ideas and combining those idea with a very technology-oriented management approach. This approach includes software, such as Procore and Sage 100; among other applications.
Creative Builds is a valued client partner thanks to their proactive nature and ability to prioritize owners' needs while creating a collaborative work environment for all project stakeholders.
With the recent completion of several projects for both federal agencies and private owners, Creative Builds has supported several agencies with the development and successful implementation of progressive design/build delivery. Due to this integrated approach, safety and quality are of the utmost importance and major areas of focus in every aspect of delivered projects.
Creative Builds is currently supporting local entrepreneurs in several projects in Downtown San Diego. They are also supporting several projects in southern California and Arizona supporting projects for Army Corps of Engineers, the United States Air Force, General Services Administration, and NAVFAC Southwest. Their involvement in all projects is a value-added and money/time-saving experience. Contact them for any project in your area. From a ROM Budget, Design/Build, or direct General Contractor services, Creative Builds got you covered!
Creative Builds has worked with clients in several Downtown projects that have revitalized certain areas, from East Village (Comun, Salvucci's, Fit) to Little Italy (Kettner Exchange) to Coronado (The Henry) and La Jolla (Herringbone). Regardless of the area, they can work together with you to create your next vision.
Rodolfo Farber is the President and Founder of Creative Builds. Rodolfo has managed a large amount of projects in California, Arizona, Texas and Mexico. Rodolfo is a Civil Engineer that graduated from Mexico and attended UC Berkeley for his Masters in Construction Project Management. Rodolfo attended the Stanford Entrepreneurship Initiative in December 2020 and collaborates, on a personal capacity, with the Latino Equity Council to promote equality in Prime Contracting and opportunities for underserved entrepreneurs in the San Diego area.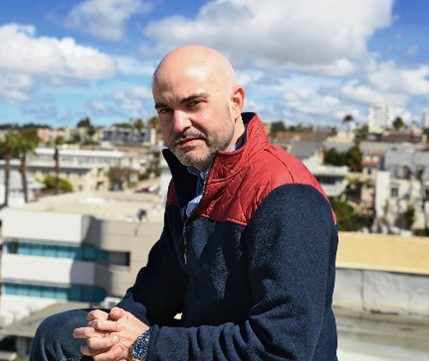 Contact: Rodolfo@CreativeBuildsUSA.com
---

Collaborate. Innovate. Elevate.
OCMI, Inc. is a valued leader of quality management solutions for the built environment that takes ownership of a client's needs and values their resources. They provide services for owners, contractors, and design professionals.
They have been in operation in San Diego since 1982 serving the City of San Diego, County of San Diego, Port of San Diego, San Diego Airport Authority, San Diego County Water Authority, City of Chula Vista, San Diego Unified School District, San Diego Community College District, San Diego State University, and the University of California, San Diego. Beyond San Diego, OCMI maintains their corporate headquarters in Irvine, with offices in Oakland, Sacramento, Las Vegas, Seattle, Dallas, Omaha, Charlotte, and Washington, DC. Their strength is in every aspect of program, project and construction management, cost and schedule control. OCMI is a valued client partner thanks to their proactive nature and ability to prioritize owners' needs while creating a collaborative work environment for all project stakeholders.
With the recent completion of two simultaneously built fire stations for the City of Chula Vista, they supported the City with the development and successful implementation of progressive design/build delivery. Due to this integrated approach, both fire stations were completed early and under budget, allowing for funds to be returned to the City for future projects.
OCMI is currently supporting San Diego State University with owner's representation services for the new $660 Million Aztec Football Stadium and Site Development in Mission Valley. Their involvement with the project began at the most conceptual levels and continues today. Future developments include P3 development opportunities such as an innovation campus, retail, residential, and a river park.
OCMI has been a contributing partner to SDSU's $1 Billion Capital Improvement Program over the last 20 years. They have supported the successful completion of projects at over 100 campus facilities. OCMI provides expert cost, schedule, and construction services to improve campus development. Their efforts have led to the award of 8 Construction Management Association of America (CMAA) awards. In support of SDSU's sustainability goals, OCMI has completed 6 LEED certified campus projects including the LEED Double Platinum Aztec Student Union, which is an honor bestowed on less than two dozen facilities around the world.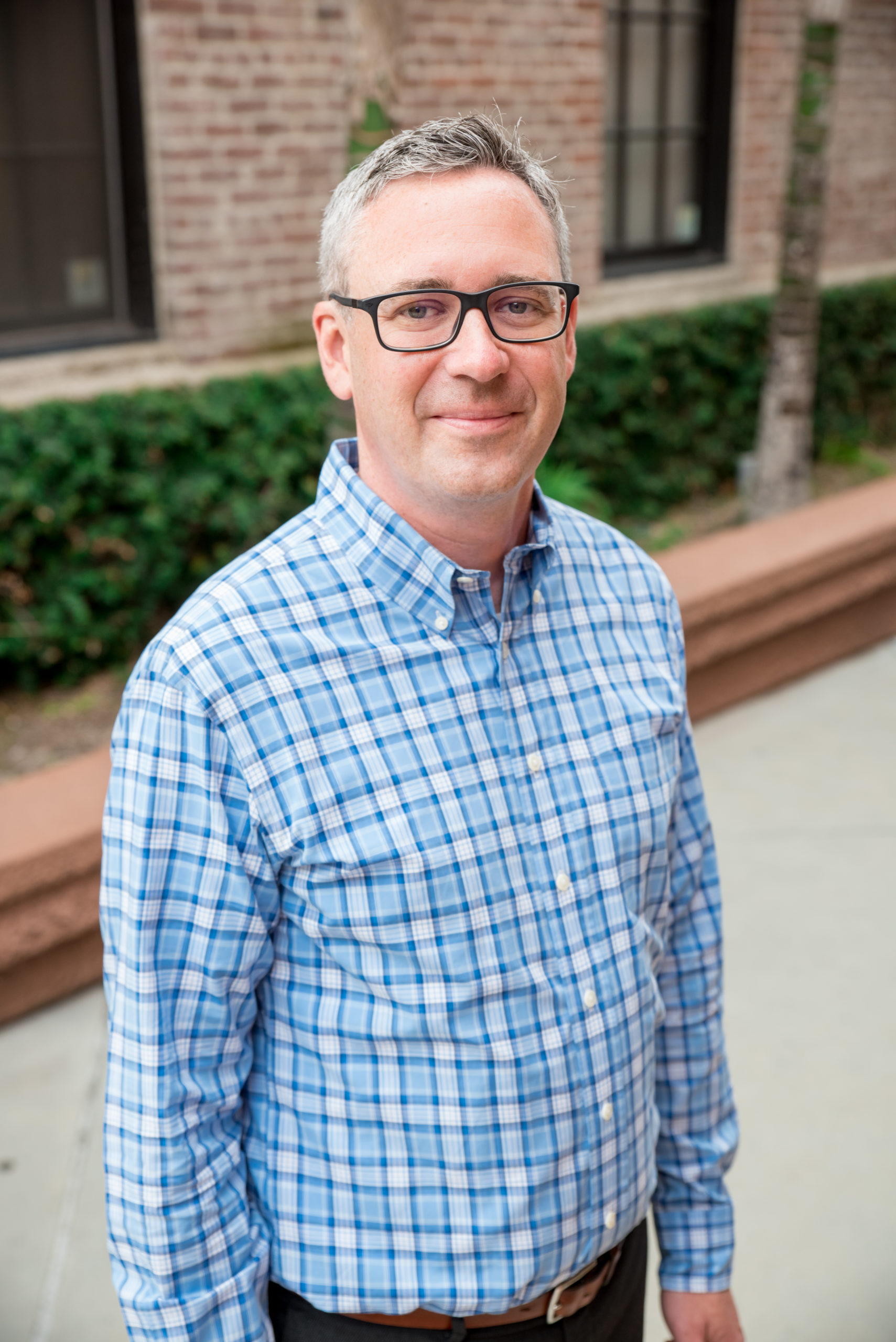 Neil Murphy is the Executive Vice President of OCMI and has managed Southern California and the firm's CMPM operations for over 20 years. Neil has experience in all phases of the construction process with expertise in contract negotiation, contract administration, project quality control, budget constraints, and service as an owner's representative. As an owner's representative, he effectively communicates and manages projects efficiently and he is committed to providing the highest quality work by ensuring that quality control guidelines are met.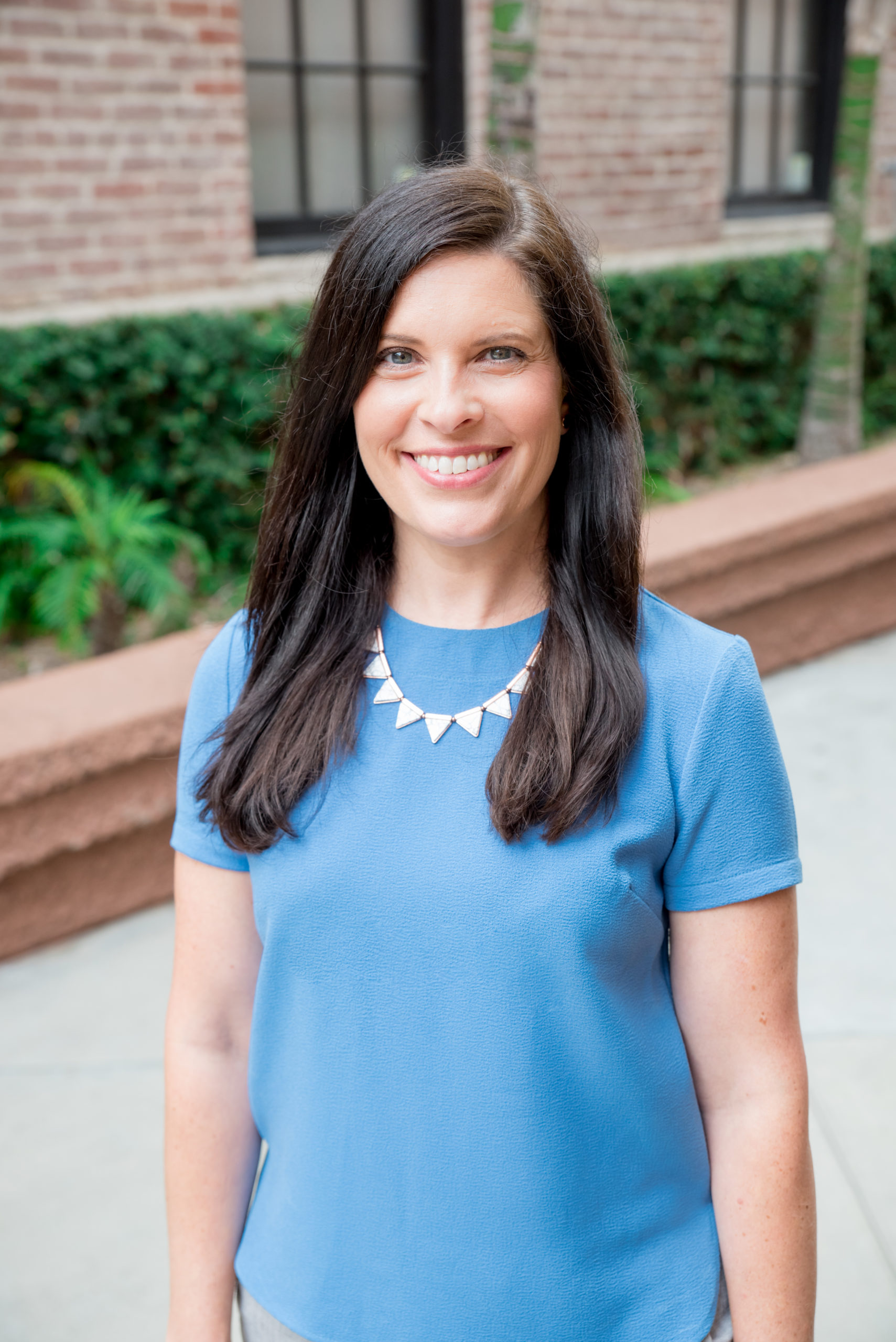 Alison Murphy has been a leader in the OCMI team on and off since 2005, delivering expertly written proposals and developing client relationships across multiple market sectors. As the Director of Business Development & Marketing, she oversees proposal development in 10 OCMI offices across the country. She manages personnel training, skill development, and assists in developing goals for the marketing team and ensures they are met.
---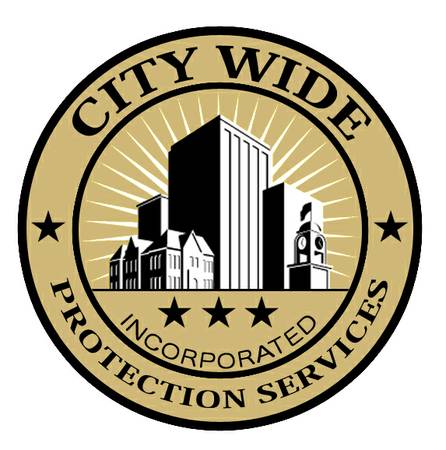 City Wide Protection Services is proof that the American Dream is alive and thriving. City Wide Protection Services was founded by Tom Tamar, a refugee from Iran. Tamar arrived in California in 2003 and soon after began working at different corporations. He has always had a deep passion for his adopted country and wanted to give back by offering services that would help keep San Diego communities safe. Tamar put all the knowledge he had learned while working in the security industry into opening up City Wide Protection Services in 2012.


Since then, CWPS has grown from a one-man operation working 20 hours a day, 7 days a week for over a year into a company with over 200 employees. This was achieved by building the company with amazing teammates such as co-founders and fellow immigrants Lukas Zareba and Sam Malik. Since opening their doors in 2012, CWPS has become the largest privately owned security company in San Diego County, including the county's largest patrol fleet with 34 vehicles. All this growth couldn't have been achieved without CWPS' amazing sales team consisting of Scott Staples, Robert Preciado and Thomas Henderson.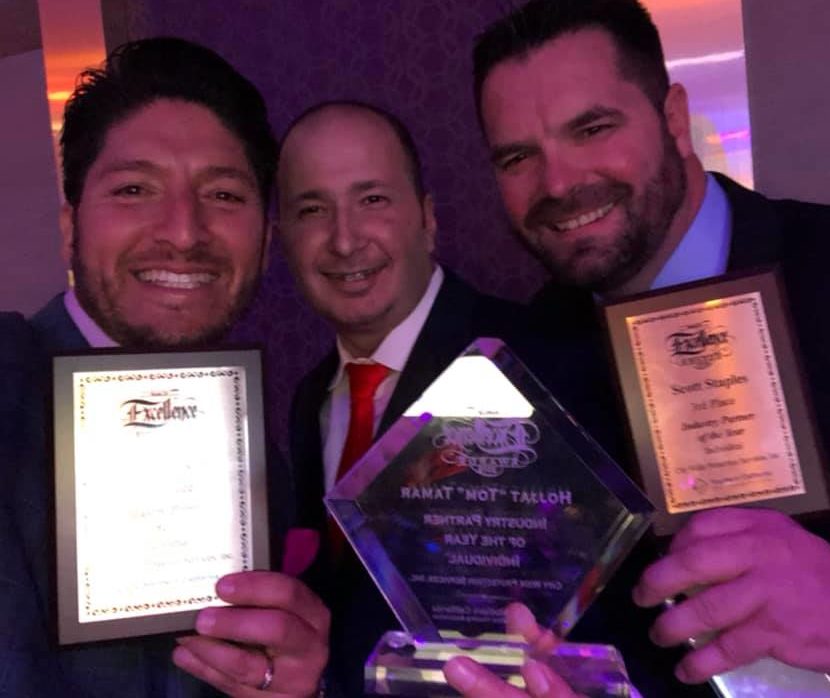 Tamar is committed to civic engagement to better understand how CWPS can meet the changing needs of the San Diego community. He serves as Vice-Chair for the San Diego East County Chamber of Commerce and sits on the Board of Directors for the San Diego Regional Chamber of Commerce, Downtown San Diego Partnership, California Rental Housing Association and at the Lincoln Club of San Diego. This commitment to the community has also resulted in several award recognitions including the Mark of Excellence 2017 Industry Partner/ Service Provider of the Year, 2020 third place Industry Partner of the Year, 2020 first place Industry Partner of the Year for Robert Preciado, and second place for Tom Tamar and Scott Staples for Industry Partner of the Year 2020. No matter what your needs are, City Wide Protection Services will be there to ensure your community, business or property is taken care of. And as always, "Serving with Integrity."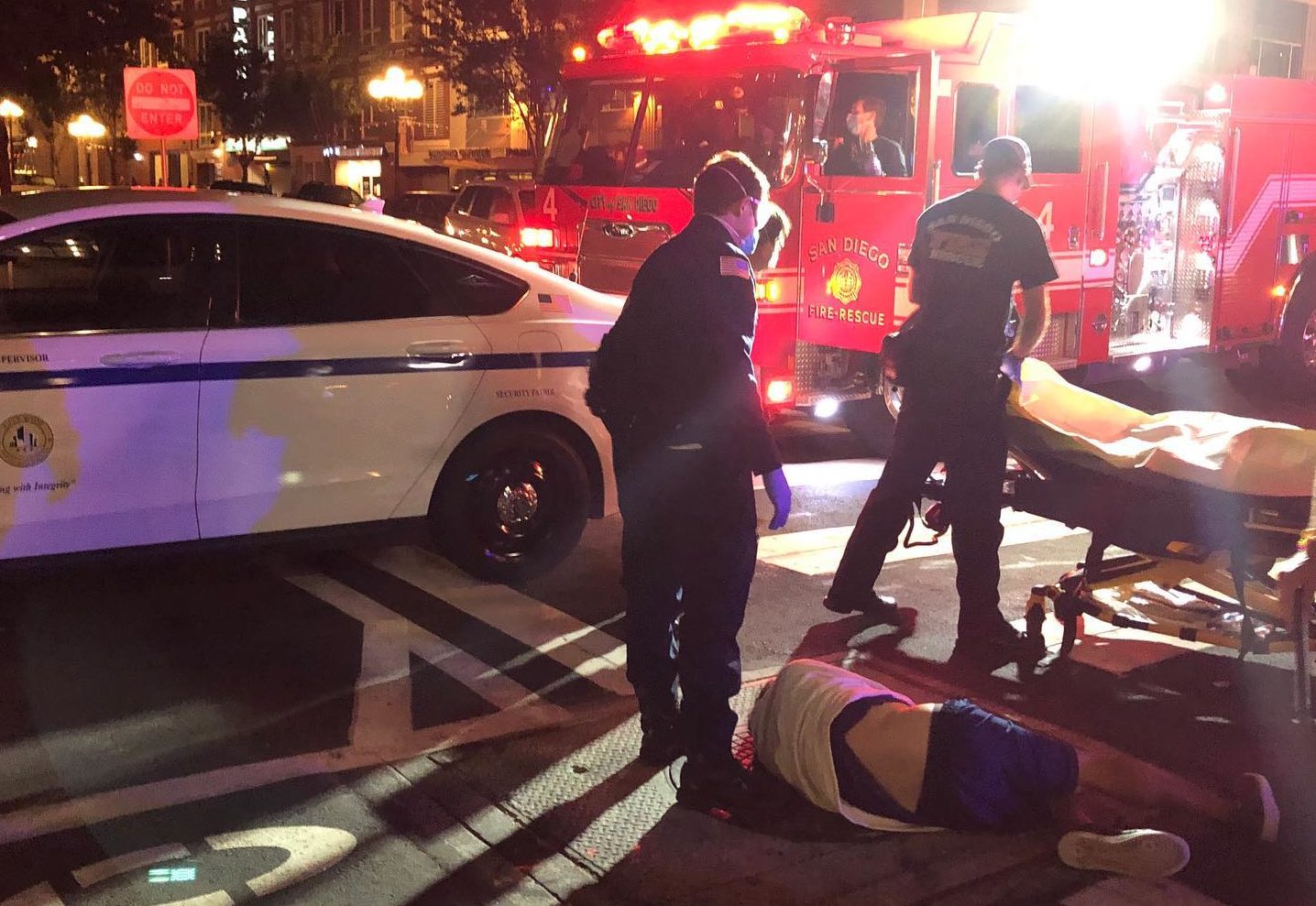 City Wide Protection Services is proud to provide security services throughout San Diego County. They accommodate each customer's needs by offering the flexibility of having onsite Security Officers, Vehicle Patrol or a mix of both, and responding quickly when action is needed. They offer a mix of armed and unarmed Security Officers to help secure residential or business properties. With the framework provided by Tamar and his team, they have been able to provide a sense of security for many communities throughout the county. Their best-in-industry vehicle patrol fleet was also the first in southern California to go green with eco-friendly Hybrid Ford Fusions and Explorers.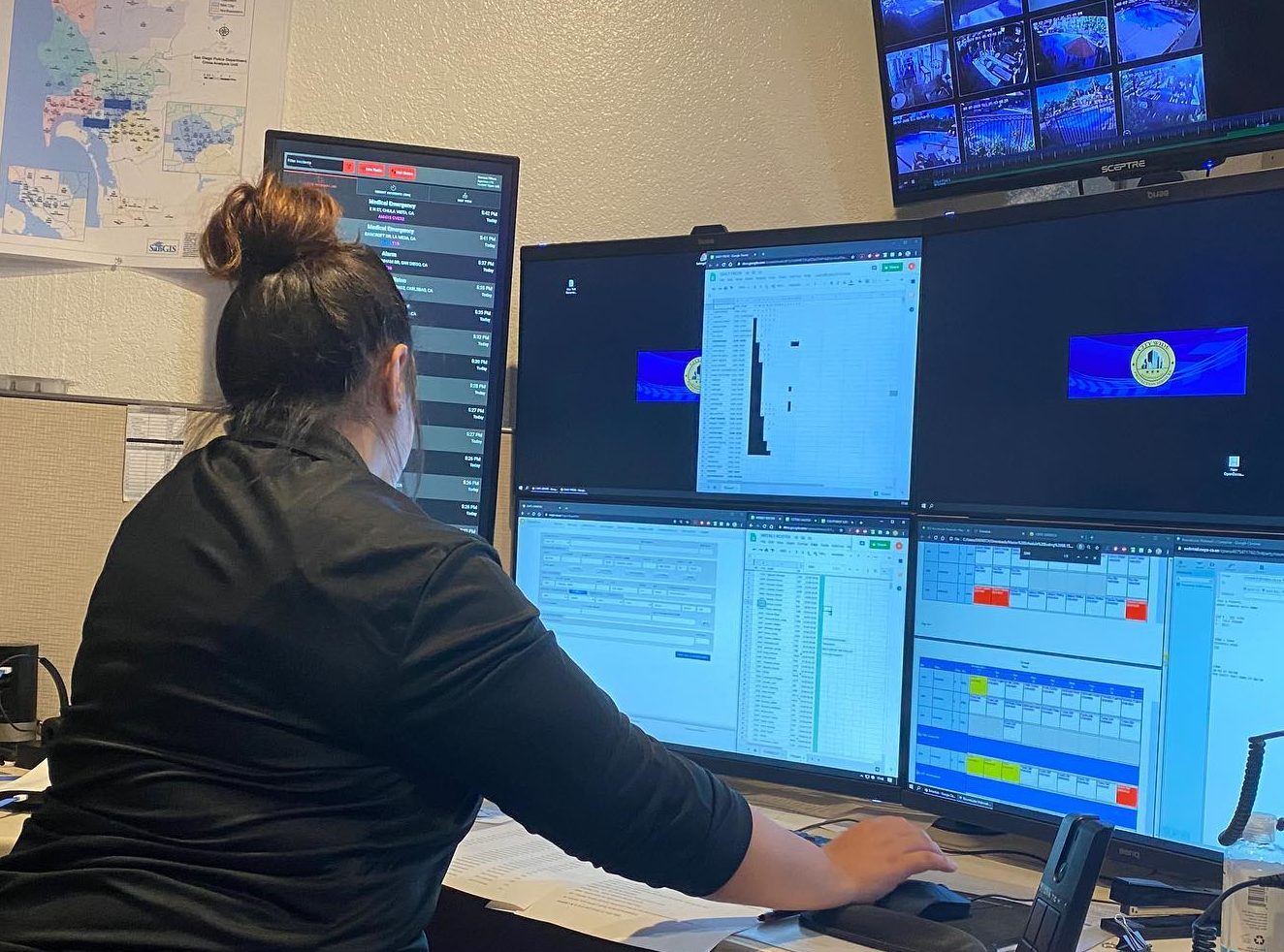 Along with the eco-friendly vehicle fleet, CWPS has also made strides in helping the environment by going paperless. Employees use an electronic reporting system to keep clients updated on the status of their properties. The system was built and developed by CWPS' in-house I.T. department with the guidance of management staff, who have over 70 years of combined experience in the security industry. CWPS also maintains its own state of the art dispatching center that operates 24 hours a day. No matter the need they can dispatch an officer to service a property anywhere in the San Diego area.
City Wide Protection Services
9320 Willowgrove Ave. Ste. F | Santee, CA 92071
Tel: (619) 938-2333 | Fax:(619) 938-2341
https://www.sandiegosecurityguards.com/
Facebook: https://www.facebook.com/CityWideProtectionServices/
Instagram: https://www.instagram.com/citywideprotectionservices/
Twitter:
https://twitter.com/CityWide_Guards
---

Big mission, small budget? No problem. Intesa Communications Group proudly offers Seas the Day, a new suite of public relations (PR) packages designed to help small businesses and nonprofits make a splash with their news.
If you have a specific business goal, announcement, event, leadership change, or milestone on the horizon, Seas the Day gives you just the right amount of PR and media relations support, right when you need it. These four- and eight-week packages are delivered at a budget that works for you and are backed by Intesa's award-winning team.
Intesa's Seas the Day packages for small-to-medium-sized organizations include:
Make a Splash!
A four-week partnership — when all you need is an effective, one-time boost. This includes messaging strategy, one press release drafting and distribution, pitching/outreach to local media, communications planning, announcement timeline, and spokesperson media training.
Ride the Wave
An eight-week partnership — when you could use someone to help build momentum. Intesa takes PR to-do items off your plate while arming you with strategies, templates, and tactics to communicate with savvy and purpose long after our work together is complete. You'll receive all the swell offerings of Make a Splash, plus a website performance audit, stakeholder relations strategies, and additional supportive communications collateral and trainings.
The best part: (besides the right-sized Seas the Day PR budgets) These packages drive results! From churches and b-corps, to long-standing nonprofits and COVID-prompted startups, our clients are as happy as clams and saying things like this:
"This is great service for all those times you think 'if only I have some PR help on this one thing…'" – Mission Driven Finance
"Make a Splash was the perfect fit for the PR pieces and person-power we had no bandwidth for." – First United Methodist Church of San Diego
We know that not everyone needs — nor can afford — an immersive PR engagement. Intesa is thrilled to offer these new time-bound, right-sized products that enable smaller organizations to dip a toe in the PR waters. And, as you've probably noticed, we're also giddy about the endless opportunities to use water-related puns!
Ready to dive in with Intesa? Contact Margie Newman at margie@intesacom.com, or 619-995-3078.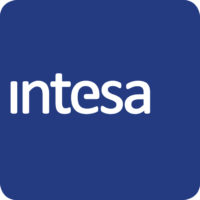 ---

Procopio's Local Land Use Experts
Procopio's Land Use Practice Group, led by Partner Justine Nielsen, represents local and national real estate developer and business clients providing a full range of services including land use analysis and due diligence, entitlement project management, CEQA regulatory compliance, lobbying and appearance at public hearings, land use & CEQA litigation, and post-approval implementation of entitlements.
Our specialized experience in zoning, land use, planning, entitlements, and CEQA for all product types including residential, commercial, industrial, institutional, and mixed-use projects, as well as project advocacy before local, regional and state agencies provide substantial benefit for our clients to navigate the entitlement process.
We also frequently represent developers and landowners in connection with disputes arising out of the California Environmental Quality Act (CEQA), the California Coastal Act, Subdivision Map Act, State Density Bonus issues, the Housing Accountability Act and other development issues unique to the ever-changing regulatory landscape of the Golden State.
Procopio's Land Use Practice Group also provides land use planning specialists who can provide entitlement project management services, including coordination and management of the development team, preparation and coordination of permit application packages at the inception of a development project, through the entitlement process including coordination of public outreach, and negotiation with local, regional and state agency staff and decision makers, to defending hard-won project approvals in court. We frequently work as an integral part of development teams of architects, engineers, and other consultants to successfully implement our clients' goals.
In addition to broad experience and legal and technical expertise in environmental and land use issues, our attorneys have trusted working relationships with regulators, key legislators, city officials, community activists, and non-governmental organizations—all of whom influence environmental and land use policy and enforcement.
Our Land Use attorneys are part of the firm's robust Real Estate team. Procopio has had a real estate practice since its founding in downtown San Diego seventy-five years ago, and for the last several years we have been ranked the city's largest law firm by The San Diego Business Journal. We'll staff your needs efficiently and cost-effectively with a focus on your bottom line.
---