Let's make Downtown San Diego more cool, green and resilient. It's simple, plant trees!
The Downtown San Diego Partnership and URBAN INTERVENTIONS have come together to launch Grow Urban, an initiative to replace all of Downtown's missing street trees and help our urban canopy thrive.
Over 130 million acres of America's forests are located right in our cities and towns, but they need our help. During an assessment in 2019, the Downtown Partnership Clean & Safe program found that more than 200 street trees were missing from our Downtown neighborhoods.
The perilous life of a street tree.
Cars and delivery trucks run into them, dogs pee on them, people abuse them, and sometimes they don't get enough water. They simply get no respect.
But we know trees can make a big difference for our urban neighborhoods:
In one year an acre of mature trees can provide enough oxygen for 18 people.
One mature tree has the same cooling effect as 10 room-sized air conditioners.
Planning urban landscapes with trees can increase property value by up to 20 percent and attract tourism and business.
Trees help keep us cool, improve our overall health and well-being, provide nesting and resting spots for local wildlife, and create scenic corridors while driving, walking or biking in the city. Plus, who doesn't love walking down a tree-lined street?
That's where you come in.
How to get involved!
ARBOR DAY 2022
In honor of both Arbor Day and Earth Day, Grow Urban is embarking on a mission to replace 100 missing street trees Downtown during the month of April in collaboration with Tree San Diego. Interested in joining the tree-planting movement? Volunteer opportunities are available every Wednesday and Thursday in April. Sign up below to help us make Downtown more cool, green, and resilient.
DONATE
All money donated to the Grow Urban campaign through the Downtown Partnership's Downtown San Diego Public Spaces Foundation – a 501(c)(3) nonprofit – will be used to buy and plant trees of a size that have the best chance of living out a long life in our Downtown. Thank you to our certified arborists and partners Aztec Landscaping for helping us chose the right tree species for Downtown.
ART for TREES
URBAN INTERVENTIONS has generously donated a catalog of paintings to help support this effort. Not only will your donation get you a beautiful painting to add to your wall, it will also help us continue to make Downtown more cool, green and resilient.
Spread the Word
Tell everybody – your friends, co-workers and colleagues – about the important role of street trees in our urban neighborhoods and encourage them to get involved. You can check out the excitement for Grow Urban in the San Diego Union-Tribune, the San Diego Business Journal, and the campaign launch on Giving Tuesday.
Follow Along
---
Thank you to our Grow Urban supporters!
Our Strategic Partner:

Our Major Donors:



Our Tree Nursery:

Our Tree Arborists: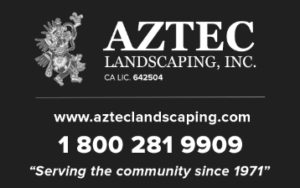 Our Generous Donors:
Lara & James Gates | Rudolph Medina | Kelly Wagner | San Diego County Builders | Horton Fourth Avenue, LLC | Oliver McMillian Eagles Hall, LLC | OM Market Street, LP | Oliver McMillian Gaslamp Theaters, LLC | Brett Schaffter | Amber Bach | Robert Lang | Peter Sinclair | Mari Urtasun | House of Blues | The Mark Condominiums | Manpower Temporary Service – Phil Blair | Kasey Price | Carolyn Schulz | Joyce & Gordon Summer | Martin Buckingham | Geroge Durr | Chris Morrow – Project Design | Wayne Guymon – Fox Sports | Valerie Iniguez | Glenna Gaspar | Moe Coffee | Taal RI Safdie & Jose R. Rabines | Donald L. Bodine | Alta Owners Association | The Miller-Hull Partnership | Carleton Management, INC | Gretchen Morgan | The San Diego Foundation Bear Family Fund Don Heye's Foundation | Ann Kilrain & Joseph Kilrain | Pannikin Building, LLC | Pete Garcia & Beth Callender | Donna Garcia & Manuel Garcia | Basile Studio | Jules Wilson Design Studio | Schmidt Design Group, INC | Sandra Kulli – Kulli Marketing | Jeff Carlson & Eugenia Garcia Ovies | MA Engineers, INC | Pamela Hamilton Lester
Tree Species Planted:
Jacaranda | Liquid Amber | Bradford Pear | Podocarpus | Brisbane | Chinese Elm
About the Downtown Partnership Clean & Safe Program
The Grow Urban initiative is part of a robust portfolio of community enhancement projects led by the Downtown Partnership Clean & Safe program to improve quality of life and invite residents and visitors to find new and exciting reasons to enjoy Downtown.