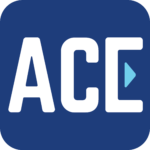 Ace Parking
GOVERNMENT PARTNER OF THE YEAR AWARD SPONSOR
ACE PARKING does more than take care of cars. We take care of people. When we say "Every Thank You Earned", it means we do whatever it takes to assist you and your customers, day or night, at a moment's notice. It isn't just words. It's our way of doing business.
ACE is honored to partner with some of the most dynamic regional governments and agencies in the San Diego region such as the San Diego Regional Airport Authority, Port of San Diego, City of San Diego, County of San Diego, City of Chula Vista, City of Encinitas, SANDAG and MTS.
Visit us at www.aceparking.com.