VIRTUAL VACAY
A Member Holiday Escape
Wednesday, December 9, 2020
4:00 – 5:00 p.m.
Calling all Downtown Partnership members! This year has been a doozy, so we're bidding a resounding adieu to 2020 with Virtual Vacay, the member holiday escape and networking event that doesn't require anyone to change out of their sweatpants. You're invited to shake off the workday, pour yourself a drink and join us for trivia, prizes, and small group networking. We know this year for many meant cancelled trips and missed experiences. So we invite you to wear something that represents your dream destination. You could even arrive in style with a background that shows the next place on your bucket list.
Run of Show
4:00 p.m. Welcome
4:15 p.m. Trivia
4:30 p.m. Prizes!
4:40 p.m. Networking
This event is open to members of the Downtown San Diego Partnership.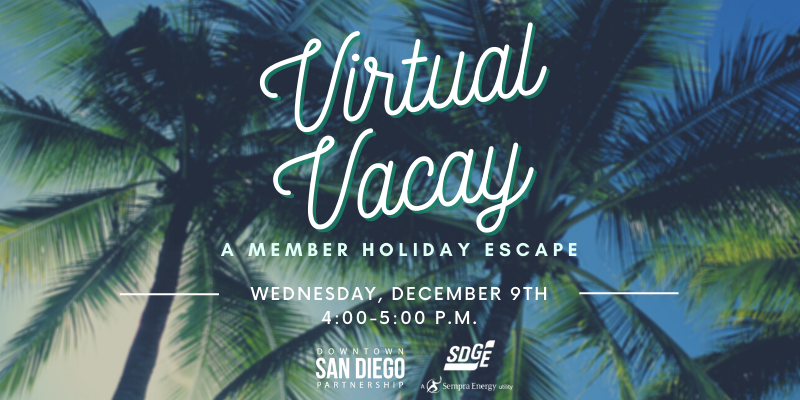 ---
Interested in sponsoring a Staycation Package to a local Downtown hotel that will be raffled off to a lucky winner during the live program?
For more information on this opportunity, click here.
---
Thank you to our sponsor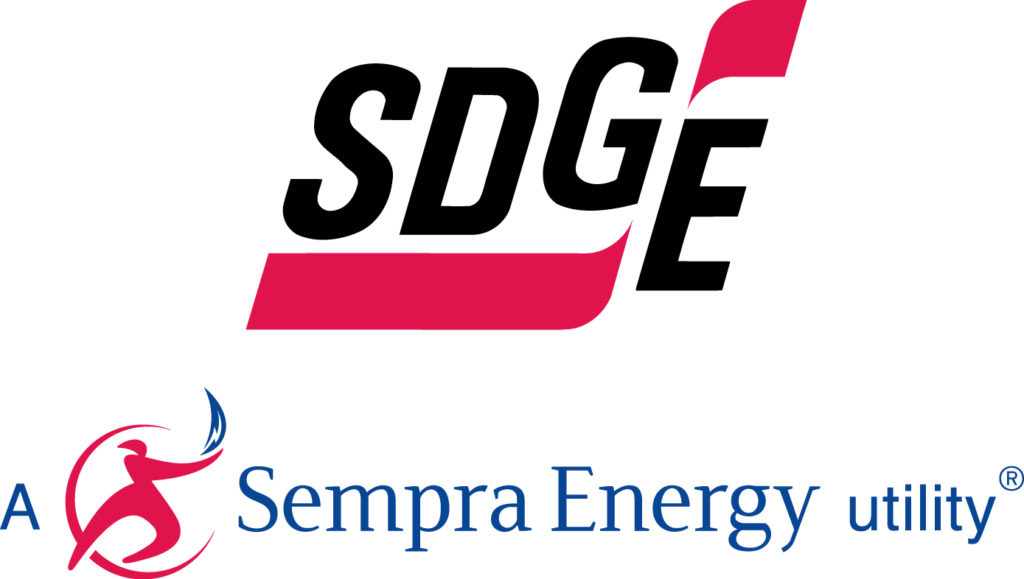 SDG&E is an innovative San Diego-based energy company that provides clean, safe and reliable energy to better the lives of the people it serves in San Diego and southern Orange counties. The company is committed to creating a sustainable future by providing its electricity from renewable sources; modernizing natural gas pipelines; accelerating the adoption of electric vehicles; supporting numerous non-profit partners; and, investing in innovative technologies to ensure the reliable operation of the region's infrastructure for generations to come. SDG&E is a subsidiary of Sempra Energy (NYSE: SRE). For more information, visit SDGEnews.com or connect with SDG&E on Twitter (@SDGE), Instagram (@SDGEnews.com) and Facebook.