The new year is calling!
Join us for drinks, appetizers, and networking, as we ring in the new year and celebrate the past. Prepare for an evening of new year's intentions and skyline views from Higgs Fletcher & Mack's newly renovated office.
Thursday, January 30th, 2020
5:00 – 7:00 PM
Higgs Fletcher & Mack
401W. A Street, #2600
San Diego, CA 92101
This event is open to members of the Downtown San Diego Partnership.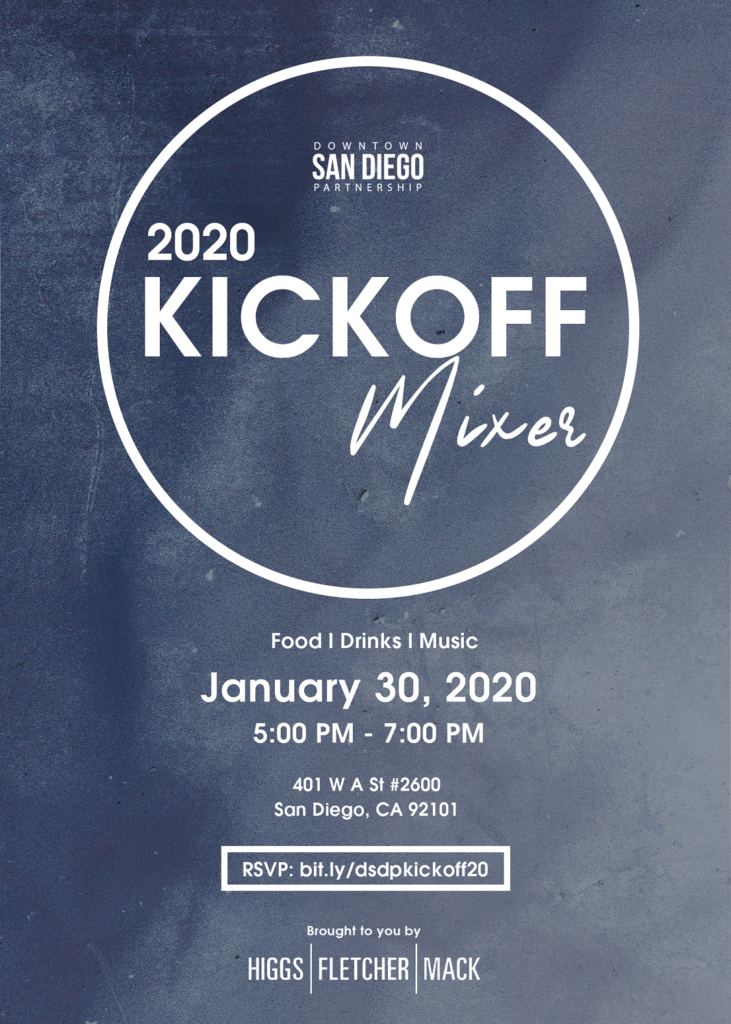 Thank you to our sponsor