Fed & Educated
Permission

Gra

nt

ed: An Unabashed Guide to Driving Your Career Into 2021
The Downtown San Diego Partnership and Intesa Communications invite you to pull up a chair to the digital table for this year's final session of Fed & Educated. If the past year has given us anything, it's an entirely new lens through which to view our priorities, our passions and how we spend (or wish we could spend) our time. Now it's a matter of pairing that new perspective with action. Worried about whether or not you should still advocate for the future of your career among so much change? Or maybe how to start reimagining your personal brand to pursue that new job you've always dreamed about? Spend some time with our panel of experts for the permission you need to drive your career into the new year.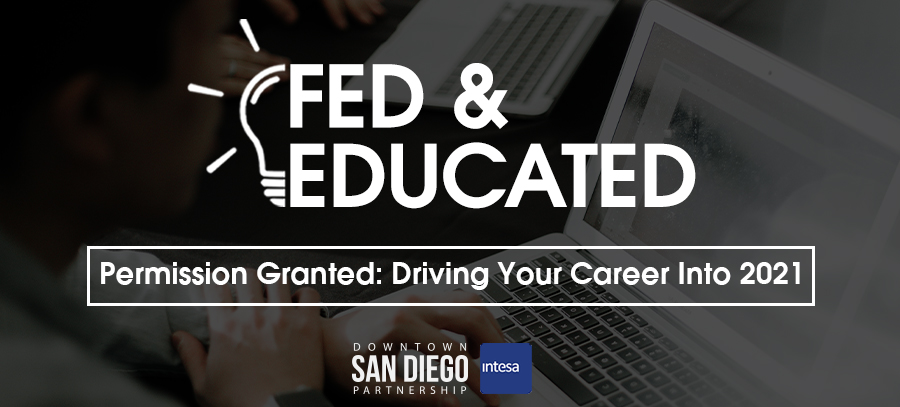 ---
LINKS & RESOURCES
BOOK RECOMMENDATIONS
PODCAST RECOMMENDATIONS
---
Speakers: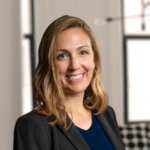 Angela Haning, SPHR
Human Resources Executive & Strategic Business Partner, Hyatt Hotels Corporation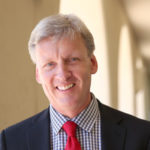 James J. Tarbox, Ph.D.
Executive Director for Career Development & Services, San Diego State University
Moderated by: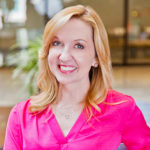 Marie Newman
Founding Partner, Intesa Communications Group
---
Thank you to our sponsor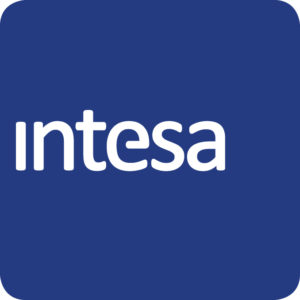 Intesa Communications Group is a San Diego-based communications and government relations firm doing our best work for people and causes we believe in. Intesa understands the power of relationships, storytelling, and the best channels for you to engage with the right audiences– on paper, among people, and in pixels. Our award-winning project managers and strategists help corporations, non-profits, and business leaders achieve their strategic goals, while generating the most value for society and the bottom line.