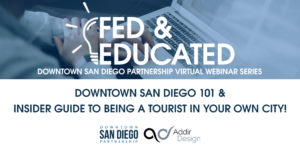 Wednesday, June 16
noon – 1:00 p.m.
Join us for our second Fed & Educated session of 2021. Downtown San Diego is excited and ready to welcome your adventure-seeking souls. Join us to hear from our friends in the entertainment and hospitality sector about the various ways to enjoy, explore and engage with your city in a safe manner.
---
Moderator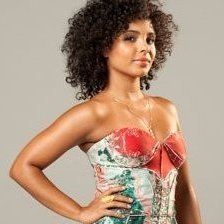 Mariel Concepcion
Business Reporter, San Diego Business Journal
Mariel Concepcion's Bio

Mariel Concepcion is a New York City-bred journalist and a self-professed music aficionado with a passion for research, content creation and storytelling.


The last 15 years, Concepcion has put pen to paper to tell stories about music and music business, culture, economy and much more for the likes of Vibe Magazine, Billboard, Rolling Stone, AOL.com, Revolt.TV, the Business Journal and other B2B and B2C publications and sites. She's interviewed numerous celebrities, including Jay-Z, Lady Gaga, Nicki Minaj, Black Eyed Peas, Justin Bieber, Juanes, Pitbull and Lil Wayne, among others.

In 2005, around the peak of its existence as a top urban music publication, Quincy Jones-founded Vibe Magazine selected Concepcion as its online editor. During her two-year stint there, she managed a team of over a dozen writers, editors and photographers and set the tone and voice for what would later become an online-only quarterly.

In 2007, Concepcion was hired by Billboard Magazine as its associate editor, during which time she wrote over 10 cover stories, including on Drake, Maxwell, Missy Elliott and Wu-Tang Clan. At the music business weekly, Concepcion covered high-profile news like James Brown, Michael Jackson and Heavy D's deaths, among a long list of others. While there, Concepcion also grew her portfolio outside of online and print writing, serving as: a ghostwriter for Fuse TV; producer and on-camera host for Billboard's Live Channel; founder of hip-hop and R&B online portal "The Juice;" creator and moderator of music business conferences around the country; and talking head and music expert for the likes of MTV.

From 2011 to 2012, Concepcion served as deputy editor for XXL Magazine, where she wrote numerous features for print and was an integral part of web management and content creation. During her time there, she not only devised a plan that helped increase viewership on the site by 50%, according to Google Analytics, but also successfully launched the magazine's fashion segment.

Since then, Concepcion, who graduated from New York City's The New School University with a degree in writing, has continued to make an impact in the entertainment industry. She's freelanced for the likes of Sean "Diddy" Combs' website, Revolt.TV, as well as Rolling Stone, she has curated music playlists for Beats and Apple Music's streaming services, and she's written about a dozen bios for up-and-coming music artists.

The last three years, Concepcion has worked as a business reporter for the San Diego Business Journal, where she covers tourism and hospitality, food and beverage and manufacturing. For her work there, she's been awarded three San Diego Press Club Awards in 2019 and an honorary mention in 2020. And, while newer to S.D., she is already considered an important media figure in the local community and is constantly praised for her efforts in continuing to shed light on important economic drivers to the region.
Speakers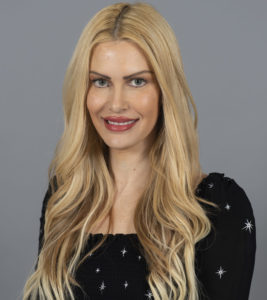 Jaclyn Lash
Vice President of Special Events, San Diego Padres

Jaclyn Lash's Bio

Jaclyn Lash is the Vice President of Special Events for the San Diego Padres. She joined the Padres in 2011 and has been instrumental in growing the events business at Petco Park. In her current role, Lash oversees all events for the San Diego Padres and Petco Park including concerts, game-day festivals, private events, public events and events for the team. Lash's team is responsible for generating revenue for the ballpark when it would otherwise sit dormant. Prior to joining the Padres organization, Lash worked as a corporate event planner and spokesperson for various organizations. She began her career in entertainment with the Jimmy Kimmel Live show working in music booking and guest coordination. Jaclyn is a native San Diegan and a graduate of La Jolla Country Day School and the University of Southern California where she majored in Business and Cinema-Television. She resides in Point Loma with her husband, Travis, and their children, Gigi Bella and Preston King.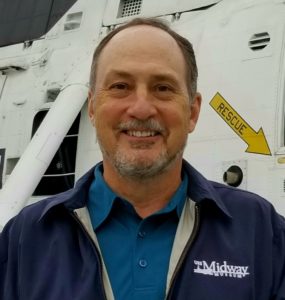 David Koontz
Marketing Director, USS Midway Museum

David Koontz's Bio

David Koontz is the director of marketing for the USS Midway Museum where he oversees all marketing, advertising, public relations, social media and travel industry sales activities. Prior to joining the Midway team, Koontz spend 17 years as the director of communications and community relations for SeaWorld San Diego (2003-2020). Koontz retired as a commander after spending 21 years in the U.S. Navy as a helicopter pilot and public affairs officer (1982-2003). Koontz received a bachelor's degree in journalism from Duquesne University in Pittsburgh in 1982. He is married with one daughter (a veterinarian). Koontz is currently on the board of directors of the San Diego Ports Tenants Association, the San Diego Bowl Game Association (Holiday Bowl) and San Diego Fleet Week Foundation. He also serves as a member of the Sharp Health Care marketing and advertising committee. He previously served as the board chair for the San Diego Economic Development Corporation Foundation, the communication chair for the Alliance of Marine Mammal Parks and Aquariums, and was a member of the communications committee for the Association for Zoos & Aquariums.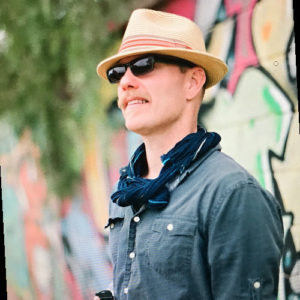 Ron Troyano
Director of Strategic Activations, SLP Urban Planning

Ron Troyano's Bio


Ron is the Activations and Events specialist at SLP Urban Planning. He is also the founder of Alchemy San Diego, a strategic activation and consulting company. Previous to Alchemy San Diego, Troyano ran a restaurant group whose business evolved into a venue management and event services provider coupled with a consultancy focused on real estate marketing/activation, place-making, food systems and economic development. Troyano's commitment to community building is rooted in decades of service as an adviser, board member and officer to several nonprofits in San Diego. Among those organizations are The Front Burner Fund, San Diego Hunger Coalition, Kitchens for Good, The San Diego Food System Alliance, The Farm to School Task Force, The San Diego Urban-Rural Roundtable, and the South Park Business Group. Among several honors, Troyano was selected for the San Diego Metropolitan Magazine's 40-under-40 in 2011, recognized by the Community Health Improvement Partners as a Cross Sector Business Leader for 2014 and most recently in 2017 as a panel expert with the Urban Land Institute on Healthy Places: the convergence of real estate, land use and food systems.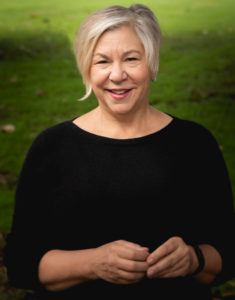 Katy McDonald
Chief of Staff, San Diego Symphony

Katy McDonald's Bio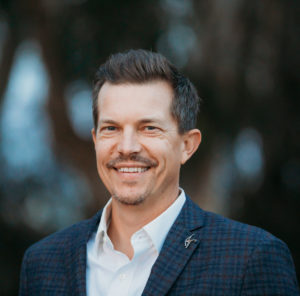 Brian Hilemon
Senior Director of Marketing Partnerships, San Diego Tourism Authority

Brian Hilemon's Bio

Brian Hilemon is a native San Diegan who serves as the Senior Director of Marketing Partnerships for the San Diego Tourism Authority. After graduating with a BA in Social Science from San Diego State University Brian earned a single subject teaching credential and worked for several years in the classroom and on the court as a high school teacher and basketball coach. Seeking new challenges and following his passions for San Diego and marketing, Brian joined the Marketing team at the San Diego Tourism Authority as an Interactive Content Editor in July of 2006. Though it was his first position in the industry, Brian was promoted to manage the SDTA's Membership program after just 10 months. This proved to be the perfect fit for his skills as a relationship-builder and his drive to exceed goals and expectations. Brian has discovered new passions in his current role working alongside more than 900 Member businesses to develop effective marketing and advertising programs while delivering strong revenue growth to the organization. In May of 2013 Brian was promoted to Director of Marketing Partnerships, responsible for generating the majority of the organization's private source revenues, and managing multiple corporate partnerships, licensing, as well as the SDTA's industry events. Brian is extremely active in the community serving as Board Member of the Holiday Bowl, Airport Advisory Board, MTS Taxicab Advisory Committee, California Restaurant Association – San Diego Chapter board, and is a past president of the One Club for Creativity (formerly the San Diego Ad Club.) Brian is a married father of four who resides in Lakeside California and loves to take his family camping, play the guitar, golf and watch at least a few innings of all 162 Padres games every year.
---
Thank you to our sponsor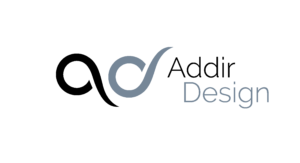 Addir Design was founded on over 25 years of hospitality design experience with a proven track record among all major hotel brands to include Hilton, IHG, Starwood, and Marriott. Their ultimate objective is to add value, raise standards and enhance the brand of a project's owner and operator. From concept to completion they are committed to inspire their clients with solutions that embrace refined and bespoke design. They are keenly attuned to the pulse of changing hospitality trends and the evolving needs of their clients, industry and world culture. They work together to create distinctive environments that are defining the future of luxury Hotels and residential communities.