Advancing workplace diversity, equity, and inclusion is a top priority for creating a Downtown that is welcoming for all and ensuring the entire San Diego region's future competitiveness. Join us for our upcoming Fed & Educated session where leading professionals and thought leaders will share their insights and best practices for diversity, equity and inclusion in the workplace, and ways to implement them within your own team, company or organization.
Date: Thursday, Oct. 28
Time: 9:30-10:30AM
Location: Zoom
---
Moderator
Dr. Steven Jones
CEO, JONES
Dr. Steven Jones' Bio

Dr. Steven Jones is the CEO of JONES. Nationally known as one of "America's Top Experts on Diversity", his philosophy is to lead with listening to support clients in finding a strategy and solution that works for them.

Dynamic k keynote speaker, transformational facilitator, phenomenal organization effectiveness consultant, and innovative executive have all been words used to describe Dr. Steven Jones. He holds a bachelor's degree in Computer Science, a Master's in Multicultural Counseling, and a Ph.D. in Industrial/ Organizational Psychology. He is author of Journey to Excellence, an inspirational book that helps people define and achieve excellence in their lives.

Steven currently serves as a National Diversity Advisor to SDG&E, Sempra Energy, Honda and SoCal Edison, he has also placed a significant amount of his focus on working clients such as: Association of State & Territorial Health Officials (ASTHO), City of San Diego, Edwards Life Sciences, Solar Turbines, as well as, multiple Colleges, Universities, and K-12 Schools to further their mission of becoming more diverse and inclusive at all levels.

In the global arena, while he was studying business practices in Chang Mai, Thailand, Dr. Jones became the first person of African descent to be ordained as a Buddhist Monk at a 700-year old monastery called Wat Umong.

Steven is sought by leaders seeking to make real change in their organizations. He brings over 30 years of experience helping leaders and institutions throughout the world move beyond talk to action.
Speakers
Lisette Islas
Executive Vice President and Chief Impact Officer, MAAC
Vice Chair of Inclusive Growth, San Diego Regional EDC
Lisette Islas Bio

Lisette Islas is the executive vice president and chief impact officer at MAAC, a nonprofit that, for more than five decades, has been providing programs and advocacy in the areas of health, education, workforce development and housing throughout San Diego County. In this role, Lisette focuses on increasing the visibility, reach and impacts of MAAC's work, including organizational development and advocacy. With more than 20 years of experience working in the fields of community development and philanthropy, Lisette is passionate about finding new and better ways to help disadvantaged communities be more prosperous and civically engaged.

Previously, Lisette was the vice president of community engagement and programs at the Jacobs Center for Neighborhood Innovation, where she focused on creating community- and capacity-building strategies as well as strategic partnerships. She also served as the director of learning and programs at San Diego Grantmakers, where she developed programs and initiatives to increase the effectiveness of philanthropy in San Diego. Recognized for her exceptional ability to build strategies, forge relationships among diverse groups and develop innovative and impactful programs, Lisette enjoys working with organizations seeking to engage hard to reach populations, build partnerships across sectors and drive organizational change.

Lisette graduated magna cum laude from the University of California, Berkeley, with a bachelor of arts degree in sociology and did her graduate studies in Urban Planning at the University of California, Los Angeles. When she is not working or volunteering, she enjoys sharing a great meal with her husband, having dance parties with her young daughter and occasionally binge-watching a funny show.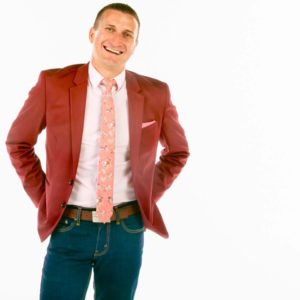 Fernando Z. Lopez
Executive Director, San Diego Pride
Fernando Z. Lopez Bio

Fernando Z. Lopez, the Executive Director for San Diego LGBT Pride, moved to San Diego in 1999 as a homeless youth and has since become a prominent LGBT community leader through their work with organizations such as Equality California and Marriage Equality USA, advocating for the rights of LGBT individuals, couples, and families.

In their time with San Diego Pride, Fernando oversaw the creation and growth of Pride Youth Leadership Academy, Youth Internship Program, Pride Youth Lunch Bunch, and Pride Youth Marching Band that foster leadership skill development in LGBTQ+ young people. Through their board service with Lambda Archives of San Diego and We are FAIR Lopez has helped to organize educators in developing LGBT curriculum. Currently the chair of the Community Leadership Council's LGBTQ Youth Services and Advocacy Committee and a member of San Diego Unified School District's LGBTQ+ Community Advisory Committee Lopez has been instrumental in organizing local LGBTQ youth serving organizations and leaders to push for reform within the region to better support queer and trans identified youth.

Lopez has expanded LGBT voter outreach, increased San Diego Pride's international relations work by meeting with over 400 delegates from 127 countries around the world, helped to build a coalition of LGBT athletic organizations to combat homophobia in sport, and worked with US law enforcement and armed services to increase LGBT sensitivity and compassion. Lopez's years of LGBT advocacy, nonprofit management, public education, diversity consulting, media relations, guest lectures, and organizing have made them a consistent presence ensuring the struggles of the LGBT community are ever visible.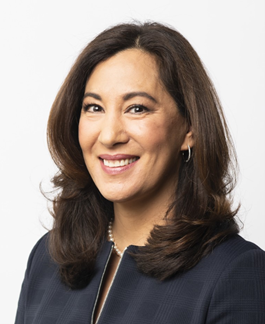 Mei Lin Wolff
Executive Vice President/Chief People Officer, Webcor
Mei Lin Wolff Bio

Mei Lin Wolff, who joined Webcor as vice president of Human Resources in 2016, is responsible for all HR activities, including Total Rewards (Webcor's compensation and benefits program), talent acquisition, compliance, and internal communications. She has also implemented an HR Business Partner function along with Internal Communications, roles that did not exist at Webcor before she introduced them.

She has grown Webcor's HR function from a small transaction-focused department to a high-performing team of 11 that is proactive in its approach to advancing the company's business objectives. In addition to raising the professional level of Human Resources, she has introduced a suite of programs and processes that have strengthened employee engagement and the Employee Experience, including a focus on the wellness of individual employees.

Mei Lin's leadership helped Webcor earn high rankings in the Bay Area Best Places to Work competition for three consecutive years. The San Francisco Business Times has recognized her as a Most Influential Woman in Business.

Mei Lin brought more than 15 years of experience when she joined Webcor in 2016. In addition to her on-the-job experience, she has earned an Advanced Diversity and Inclusion Certification through Cornell University's School of Industrial Relations. She is an active member of the Construction People Executive Group, where she has served on the board of directors in multiple roles; she is the organization's current executive director.

She earned her B.A. in psychology from the University of California, Santa Barbara, and an M.S. in psychology from Dominican University of California.
---
Thank you to our sponsor

At Bank of America, we're guided by a common purpose to help make financial lives better, through the power of every connection. We're delivering on this through responsible growth with a focus on our environmental, social and governance (ESG) leadership. ESG is embedded across our eight lines of business and reflects how we help fuel the global economy, build trust and credibility, and represent a company that people want to work for, invest in and do business with. It's demonstrated in the inclusive and supportive workplace we create for our employees, the responsible products and services we offer our clients, and the impact we make around the world in helping local economies thrive. An important part of this work is forming strong partnerships with nonprofits and advocacy groups, such as community, consumer and environmental organizations, to bring together our collective networks and expertise to achieve greater impact. Learn more at about.bankofamerica.com, and connect with us on Twitter (@BofA_News). 
For more Bank of America news, including dividend announcements and other important information, visit the Bank of America newsroom. Click here to register for news email alerts.