Join us for the 57th Annual Alonzo Awards Dinner, as we honor the people, projects, and places that have positively impacted our urban core over the past year.
AWARD CATEGORIES
Vic Kops Humanitarian Award
Sustainable Business Practices Award
Build Your Business Alonzo Award
Made to Move Alonzo Award
Create the Vibe Alonzo Award
Make Your Place Alonzo Award
Innovation Alonzo Award
Volunteer of the Year Award
Founders Award
Award recipients announced at the event.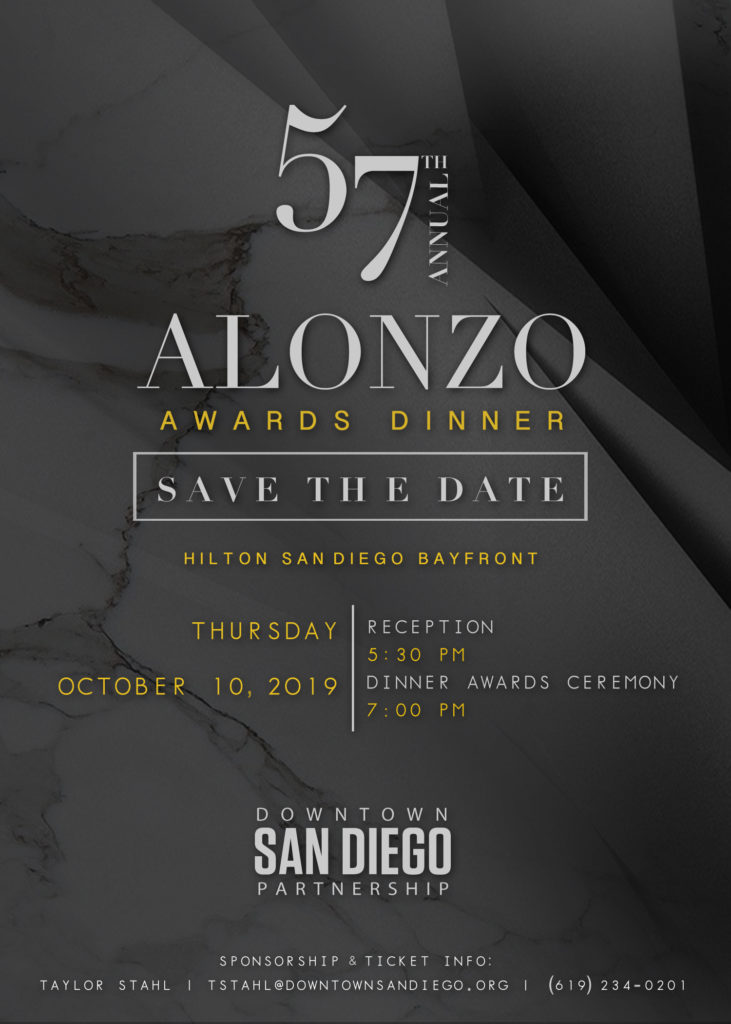 Interested in sponsoring or attending?
Contact Kaitlin, kphillips@downtownsandiego.org, to secure your spot.